Actions and Detail Panel
LECTURE: Persepolis Through Images
Wed, March 1, 2017, 7:00 PM – 8:45 PM CST
Description
The Oriental Institute Lecture Series organized by the University of Chicago brings notable scholars from around the country and abroad as they present on new breakthroughs, unique perspectives, and innovative research applications related to the Ancient Middle East.
Persepolis Through Images: The Impact of Visual Documents on the Study of Achaemenid Ruins
Presented by Ali Mousavi, Lecturer in Iranian Archaeology, University of California, Los Angeles. The earliest extant illustrations of Persepolis are from the seventeenth century. Between 1840s and 1860s the first reliable illustrations appeared in the form of engravings, sketches or photographs. The historical illustrations and photographs of have always been praised for their artistic graphic documentation and dramatic visualization of the ruins. However, we often overlook their impact on the development of archaeological exploration, which is the focus of this presentation.

6:30-7:00 p.m. Pre Lecture Tour/Registration
7:00-8:00 p.m. Presentation and discussion
8:00-8:45 p.m. Reception
Watch an Oriental Institute Lecture
If you cannot attend a lecture in person, you can still watch full-length recorded lectures at your convenience on youtube.com/jameshenrybreasted.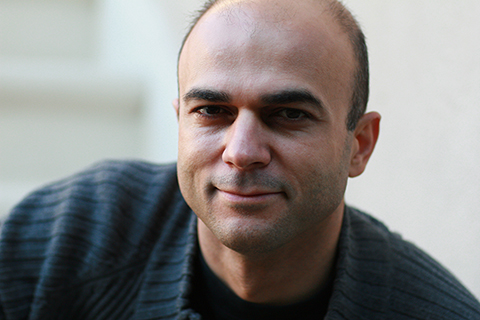 Ali Mousavi, Lecturer in Iranian Archaeology, University of California, Los Angeles