Lecture: Epigenetic Mechanisms in Memory Formation

Friday, March 13, 2015 from 2:00 PM to 3:00 PM (EDT)
Event Details

Behavioral and Social Sciences Research Lecture Series
Title: Epigenetic Mechanisms in Memory Formation
Speaker: J. David Sweatt, Ph.D., University of Alabama, Birmingham
Date: Friday, March 13, 2015
Time: 2:00pm - 3:00pm 
Location:Natcher Conference Center
     Balcony B
    National Institutes of Health Campus
    Bethesda, MD
Live streaming: http://videocast.nih.gov
Overview
Regulation of chromatin structure and control of direct methylation of DNA are the principal mechanisms of epigenetic regulation.  This presentation will address the idea that conservation of epigenetic mechanisms for information storage represents a unifying model in biology, with epigenetic mechanisms being utilized for cellular memory at levels from behavioral memory to development to cellular differentiation.   Do epigenetic mechanisms operate in behavioral memory formation, including reward-based learning?  We have generated several lines of evidence that support this idea that I will discuss:
Contextual fear conditioning and reward conditioning trigger alterations in hippocampal DNA methylation and histone post-translational modifications.  

Inhibitors of DNA methylation block both hippocampal LTP and associative learning in vivo.  

Remote contextual fear memory is associated with persisting changes in DNA methylation in the Anterior Cingulate Cortex, and DNMT inhibition can reverse established remote memory. 

Histone acetylation increases in memory formation, and histone deacetylase (HDAC) inhibitors enhance both memory formation and hippocampal long-term potentiation.

Histone subunit exchange controls long-term and remote memory stabilization for threat learning.
Questions? Contact Amy Lossie at amy.lossie@nih.gov or 301.594.4574
 Bio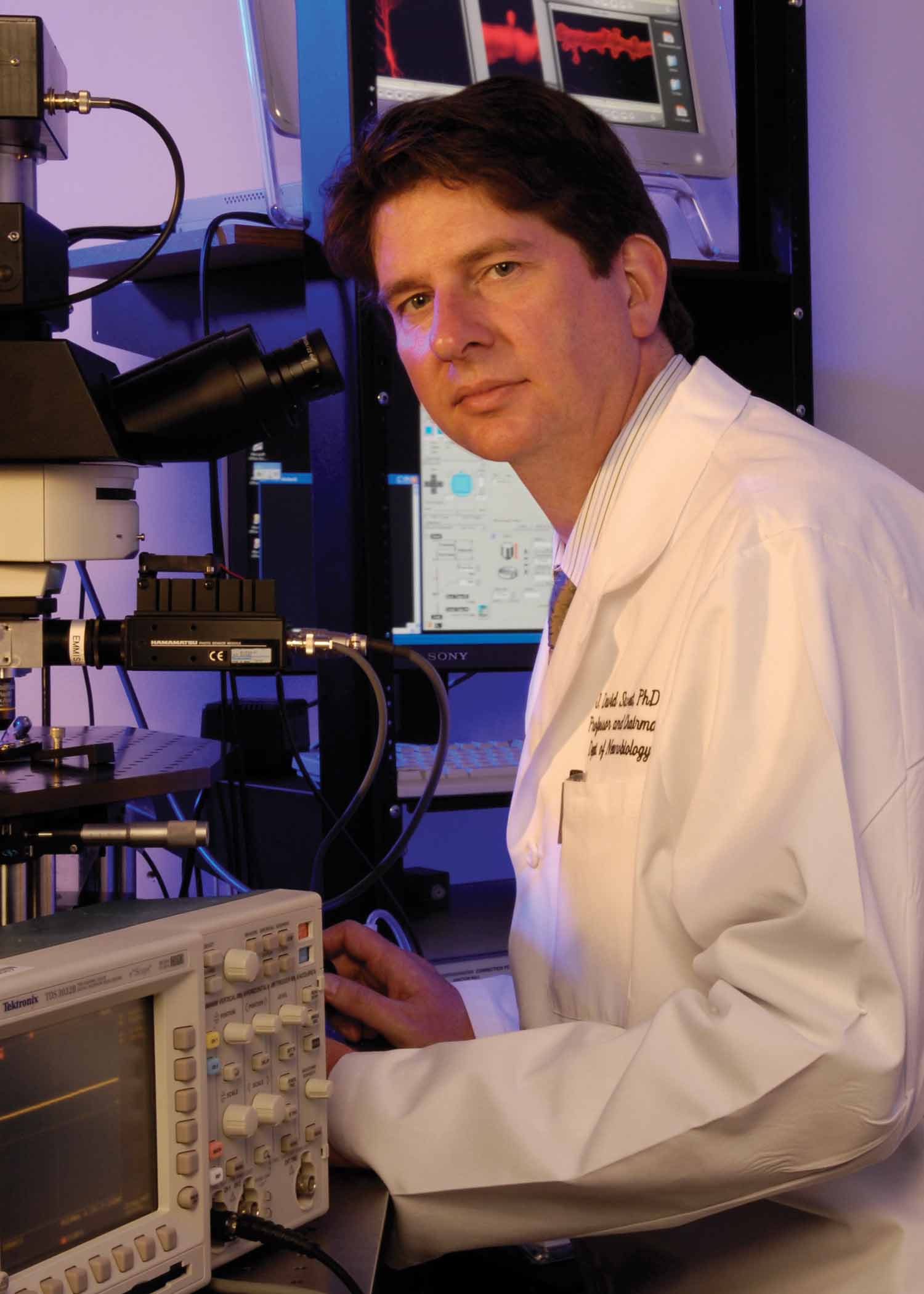 J. David Sweatt, Ph.D. received his bachelor's degree in Chemistry from the University of South Alabama and his Ph.D. in Pharmacology from Vanderbilt University. He did a post-doctoral Fellowship at the Columbia University Center for Neurobiology and Behavior, working on memory mechanisms in the laboratory of Nobel laureate Eric Kandel. From 1989 until 2006 he was in the Department of Neuroscience at Baylor College of Medicine, rising through the ranks to Professor. At the University of Alabama at Birmingham, he serves as the Director of the Evelyn F. McKnight Brain Research Institute and is the Evelyn F. McKnight Endowed Chair of the Department of Neurobiology. His research focuses on the signal-transduction mechanisms operating to control gene transcription in learning and memory. In addition, his research program also investigates mechanisms of learning and memory disorders, such as mental retardation and aging-related memory dysfunction. He is an associate editor for the Journal of Neuroscience and other scientific journals, and the author of a textbook, Mechanisms of Memory.
For more information, visit Dr. Sweatt's Professional Page.  
When & Where

National Institutes of Health
Natcher Conference Center (Building 45) Balcony B
Bethesda, MD 20892


Friday, March 13, 2015 from 2:00 PM to 3:00 PM (EDT)
Add to my calendar
Organizer
The Office of Behavioral and Social Sciences Research (OBSSR) opened officially on July 1, 1995. The U.S. Congress established the Office of Behavioral and Social Sciences Research (OBSSR) in the Office of the Director, NIH, in recognition of the key role that behavioral and social factors often play in illness and health. The OBSSR mission is to stimulate behavioral and social sciences research throughout NIH and to integrate these areas of research more fully into others of the NIH health research enterprise, thereby improving our understanding, treatment, and prevention of disease. To provide the OBSSR with counsel in fulfilling its mission, the Behavioral and Social Sciences Research Coordinating Committee (BSSR CC) serves as an internal advisory board. William Riley, Ph.D. serves as the acting director of the Office.