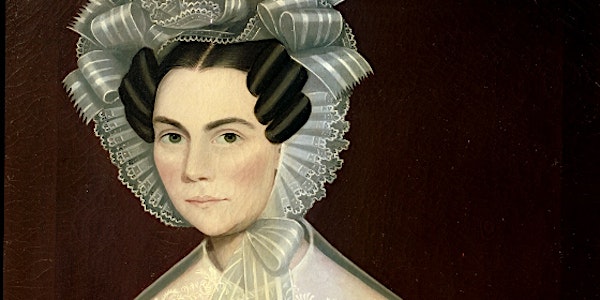 Lecture & Cocktail Party—Kent Before Cameras: When Ammi Painted the Town
Kick off event celebrating the Kent Historical Society's upcoming exhibition—Kent Before Cameras: When Ammi Painted the Town
When and where
Location
Kent Barns Gallery above House of Books 10 North Main Street Kent, CT 06757
About this event
KENT BEFORE CAMERAS: WHEN AMMI PAINTED THE TOWN is the Kent Historical Society's largest event of the year. This interactive exhibit will explore the mysterious life and masterful work of painter Ammi Phillips (1788-1865), whose most prolific period is known as his "Kent years."
Travel back to a time before photography, when an itinerant limner (the 19th Century word for "portrait painter") made his way through Kent, plying his trade, forming relationships… and creating masterpieces.
Phillips' paintings, including pieces on loan from private collections, will be on display in the perfect period setting for his work: the Historical Society's own 1751 house museum, Seven Hearths.
On October 1st, from 4- 8pm, a lecture/cocktail party kicks off the exhibit in the gallery space above House of Books (the same space used this past spring for "Faces of Kent"). KHS trustee and resident history detective, Melanie Marks, and KHS Executive Director Ron Marasco will tell the colorful tale of Phillips' life and work — and share some thrilling new discoveries about his time in Kent and his relationship with its citizens. This is followed by cocktails, hors d'oeuvres, and an intimate discussion with special guest of honor: David Allaway, author of the definitive texts on Ammi Phillips's acclaimed body of work.
On October 8th, the exhibition of Phillips' paintings will open at Seven Hearths and will remain open Saturdays and Sundays, 11:00am – 4:00pm through October 23rd.
Additional Lectures
October 8, 1-2pm—Melanie Marks, history detective
October 15 & 22, 1-2pm—Jeffrey Morgan, historic research consultant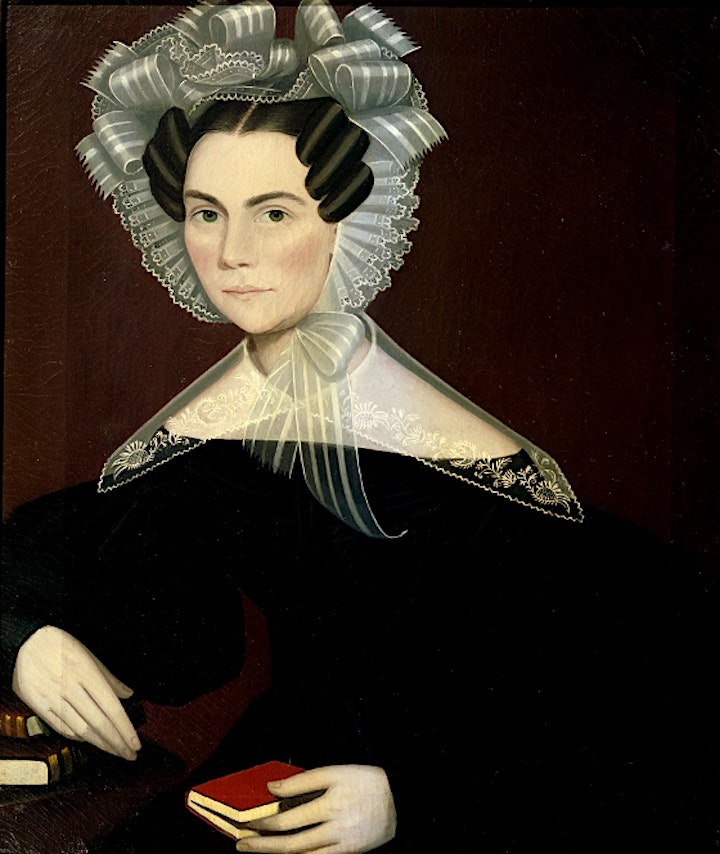 Ammi Phillips portrait of Almira Lucretia Adams Perry (c. 1836) Oil on canvas. From a private collector.