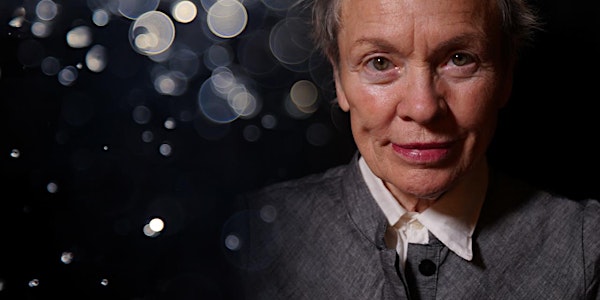 Lecture 4: The Road | Laurie Anderson: Spending the War Without You
Exploring the challenges we face as artists and citizens as we reinvent our culture with ambiguity and beauty.
About this event
Laurie Anderson presents Spending the War Without You: Virtual Backgrounds. The Road is the fourth in a series of six lectures. The talk will consider technology, media hypnosis, radio, speed and invention.
About the Speakers
Presented by Laurie Anderson, one of America's most renowned – and daring – creative pioneers. Known primarily for her multimedia presentations, she has cast herself in roles as varied as visual artist, composer, poet, photographer, filmmaker, electronics whiz, vocalist, and instrumentalist.
Introduced by Suzannah Clark, Director of the Mahindra Humanities Center and Morton B. Knafel Professor of Music at Harvard University, and Robin Kelsey, Dean of Arts and Humanities and Shirley Carter Burden Professor of Photography.
Moderated by Adam Curtis, a documentary filmmaker and a journalist at the BBC.
About the Norton Lectures
The Charles Eliot Norton Professorship in Poetry was endowed in 1925. Harvard's preeminent lecture series in the arts and humanities, the Norton Lectures recognize individuals of extraordinary talent who, in addition to their particular expertise, have the gift of wide dissemination and wise expression. The term "poetry" is interpreted in the broadest sense to encompass all poetic expression in language, music, or the fine arts.