The Largest Dance Battle Tournament on the West Coast, brought to you by TURFinc.
About this event
" Celebrating TURFinc 9 Years Anniversary "
" Who will becoming King of TURFinc 4 "
"Leave Your Mark On The Dance Floor 3 "
3rd Edition
"Leave Your Mark on the Dance Floor 3" is an all-star / all-style, street dance event with a battle format. From hip hop to house, to locking to popping - celebrity & street dancers will go head-to-head to "wow" the crowd to ultimately win their vote. 32 dancers will battle until one winner takes home the crown and the grand prize of $2,000!
"Leave Your Mark on the Dance Floor 3 " is a 3 1/2 hour show (+ intermission) with limited seats and tickets.
Run of Show
1pm- 2pm: Warm up battles
2pm-3pm Top 32 dancers battle to the top 16
3pm - 3:30pm: Intermission with DJ
3:30pm - 4pm: Performances, Judges showcase + Exclusive main event battle
4pm - 5pm: Top 16 dancers battle to the winner
5pm - 5:30pm: Meet & greet, DJ
6pm - 6pm: After Party inside The Selfie Market on the 3rd floor of the mall
Featuring Celebrity Judges:
Ogmike ( Viral dancer )
Nasty Ray ( Bboy Champion )
IceCold ( Legendary crew TurfFeinz )
Stix ( Legendary crew Playboyz inc )
Stuck ( Celebrity choreographer )
Invitational Dancers
Zimmy ( Oakland )
Intricate ( Oakland )
Kurle ( San Diego )
Gidnasty ( Oakland )
Nebula ( Santa Rosa )
Live-Painter Edi Hsu
"Leave Your Mark on the Dancefloor 2" is located on the 4th floor of the Westfield San Francisco Centre Mall under the historic Emporium Dome.
Directions:
Driving: Parking available at the 5th & Mission Garage
BART: Exit at Powell Street Station
No refunds, No exceptions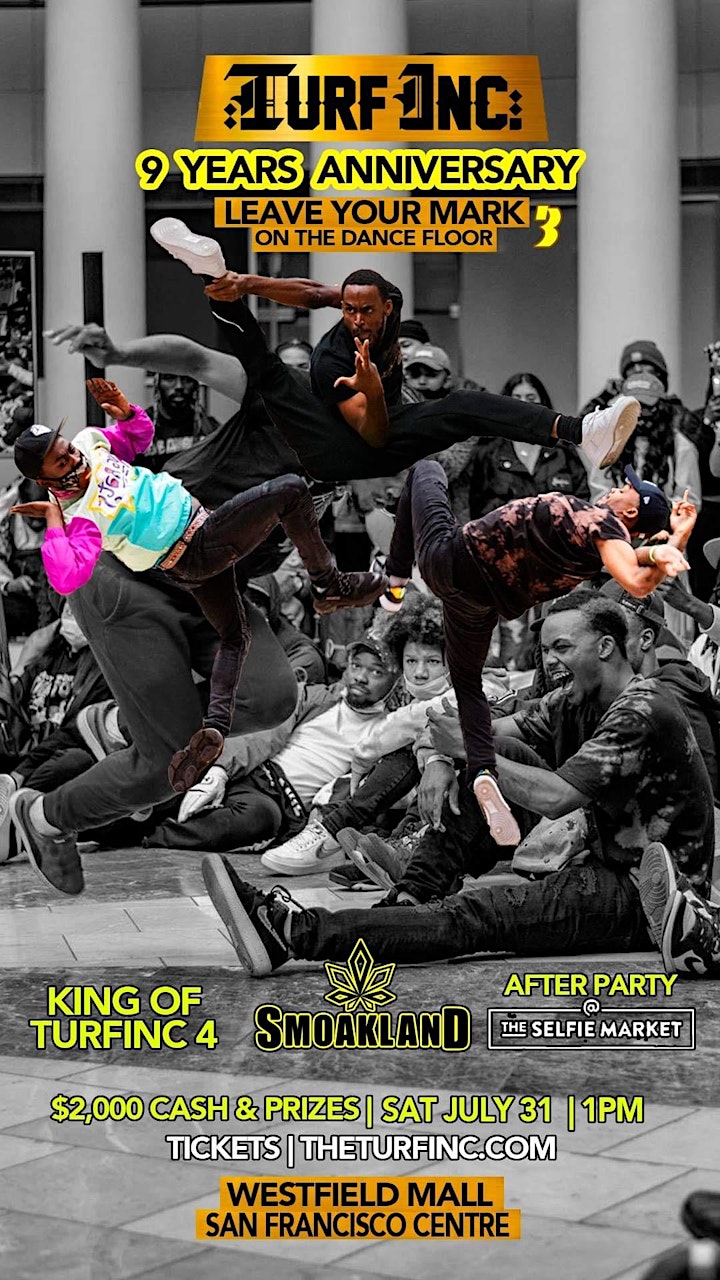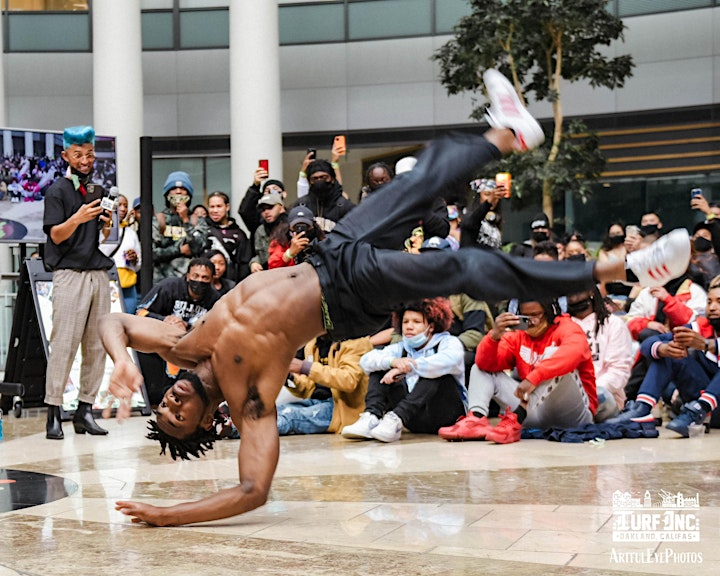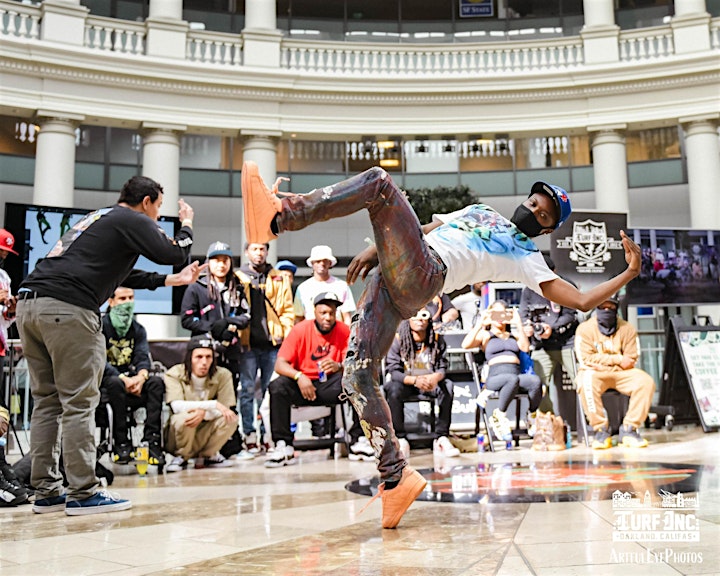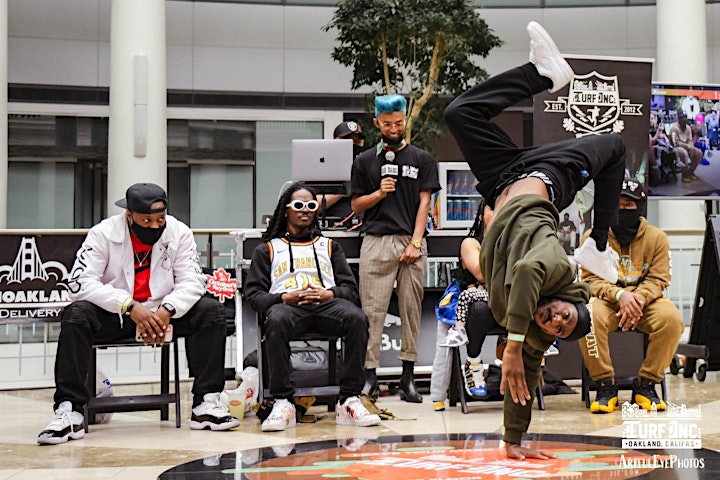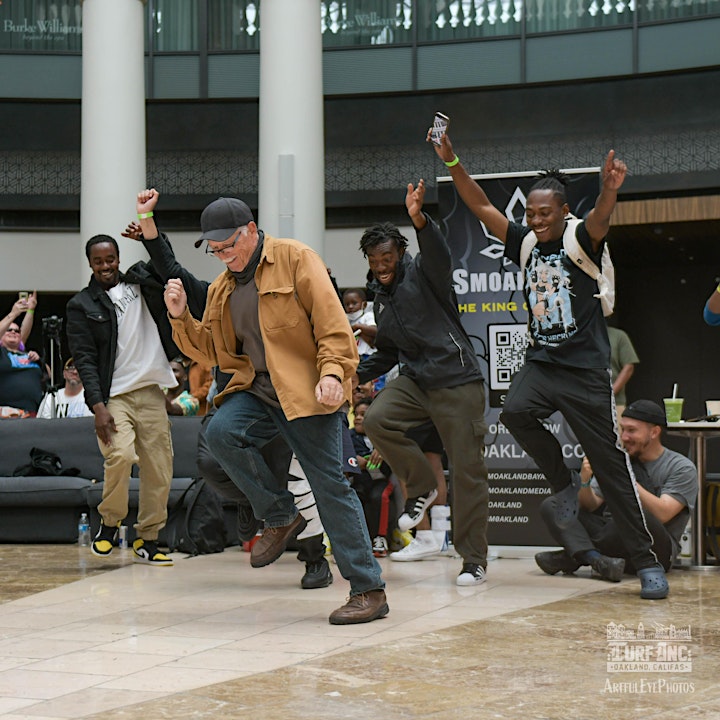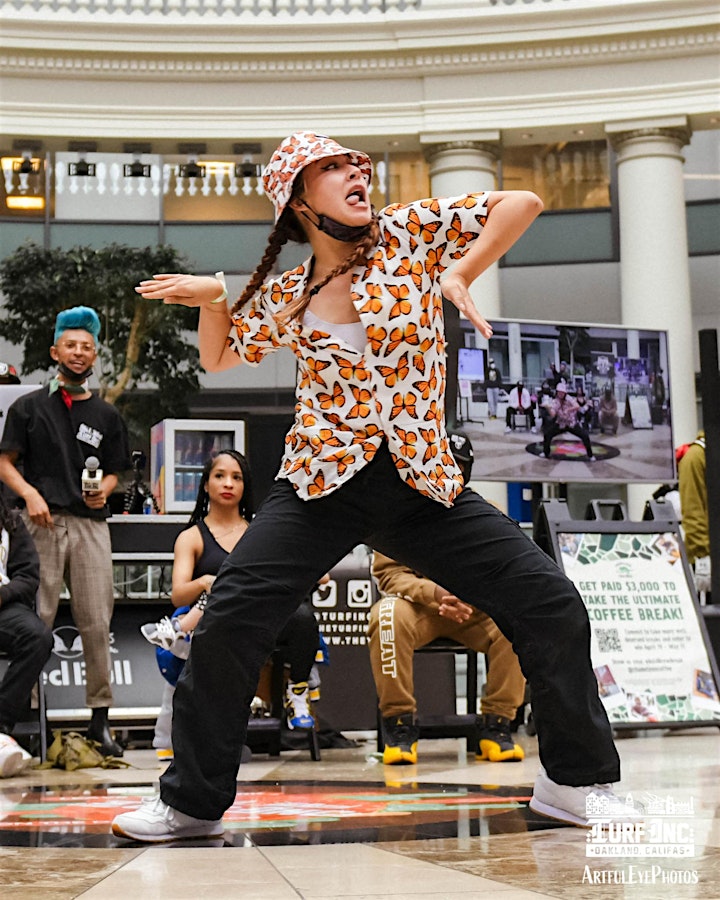 Organizer of Leave Your Mark on the Dance Floor 3 | Dance Battle Event at Westfield SF