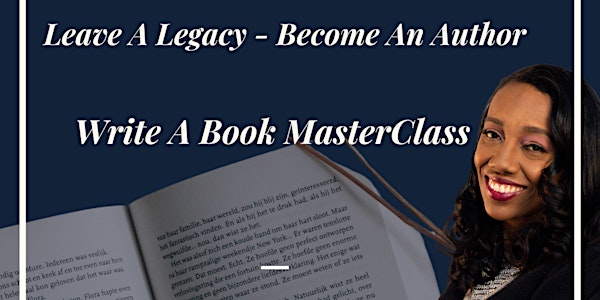 Leave a Legacy - Write a Book Masterclass
So You Are Ready To Write a Book, You Have A Story To Tell, But You Just Don't Know Where To Start? Let me show you how!
About this event
Join me for my next 90 minutes Live Write A Book Master Class where I will provide you with a step by step guide with valuable bonus tips on how you can get started and get your book out to serve the marketplace! Don't wait any longer your time is now, leave your legacy, get this book out of you so you can share it with the world!! We're anxiously waiting!!!!
Sign Up Today for Only
$47
(Act Fast This is a Limited Time Offer)
Meet Your Fearless Magnified Educator
As Featured:
Hi My name is Carolyn Wilson and I am a 5x Best Selling Author, Multi-Award Winning FIlmmaker, International Motivational Speaker, Master Resiliency Trainer and a Transformational Lifestyle Coach. I have grace many physical and virtual stages with my story, featured on national and global media outlets. And, guess what it all started with a book. I want to share with you the success I have had over the years and I want to invite you to come along on this spectacular magnified ride!