Description
In this 2 hour workshop, you will learn the basics of working with leather and create your own Leather card holder. If you've never worked with leather before, this is a perfect introduction!
Techniques include cutting, hand sewing, and embossing, to create your own personalized wallet. All materials are provided, including Leathers, waxed threads, and the option of embossing words.

About Eliazbeth Dunn: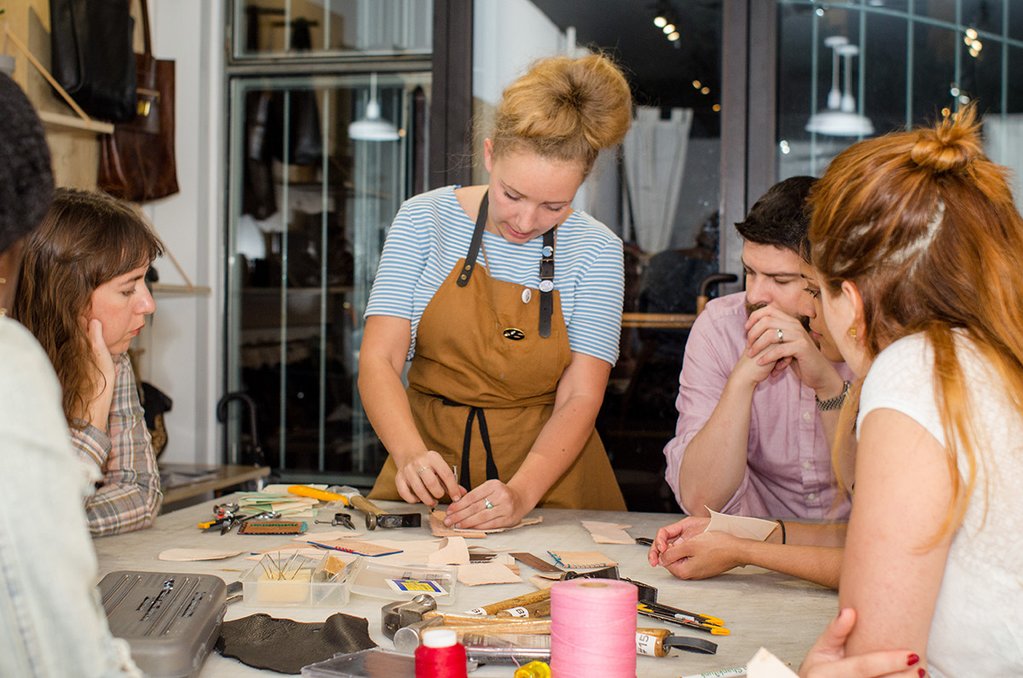 Elizabeth Dunn is an English footwear & accessories Designer now based in Brooklyn. She handcrafts shoes and leather products without compromising style and individuality. Strong, playful and timeless.