Leasing Webinar

Monday, May 4, 2015 at 7:00 PM

-

Monday, May 11, 2015 at 8:30 PM (EDT)
Event Details

Agricultural land leasing is an important feature of Maryland agriculture.  Issues often arise between landlords and tenants not understanding what the law is or how to communicate with each other.  On May 4th and May 11, agricultural landlords and tenants or those looking to get into agriculture will have the opportunity to participate in a webinar series focused in on leasing issues.  The webinar series is sponsored by the Department of Agricultural and Resource Economics, Agriculture Law Education Initiative, University of Maryland Extension, Maryland Department of Agriculture, and Maryland FarmLink and funding is provided by USDA-NIFA and the Northeast Extension Risk Management Education Center.
This webinar series will help landlords and tenants better understand the leasing process, communication, dispute resolution process, and how to find and market available farmland.  The webinars will focus on legal issues related to developing a lease, tools that exist to aid in writing a lease and setting up a rental range, agricultural conflict resolution services available in Maryland, communicating with the other party, and an introduction to Maryland's FarmLink.  The schedule will be:
May 4 from 7:00 to 8:30
Jennifer Rhodes, University of Maryland Extension, Landlord-Tenant Communication
Mae Johnson, Maryland Department of Agriculture, Agricultural Mediation
May 11 from 7:00pm to 8:30:
Greg Bowen, Maryland FarmLink, Is Maryland Right for Ag and Overview of Maryland FarmLink
Paul Goeringer, Department of Agricultural and Resource Econ, Overview of Legal Issues When Leasing Land and How to Set a Fair Rent.
"Agricultural leasing has become more complex over the past few years, landlords and tenants have seen increasing rent prices, rising number of disputes between landlord and tenants, and other issues that can strain the landlord-tenant relationship" said Paul Goeringer, an Extension Legal Specialist with the University of Maryland.  "We want tenants and landlords to have successful leasing relationships that last for years," Goeringer said.
The University of Maryland is an Equal Opportunity Employer and Equal Access Programs.  This material is based upon work supported by USDA/NIFA under Award Number 2012-49200-20031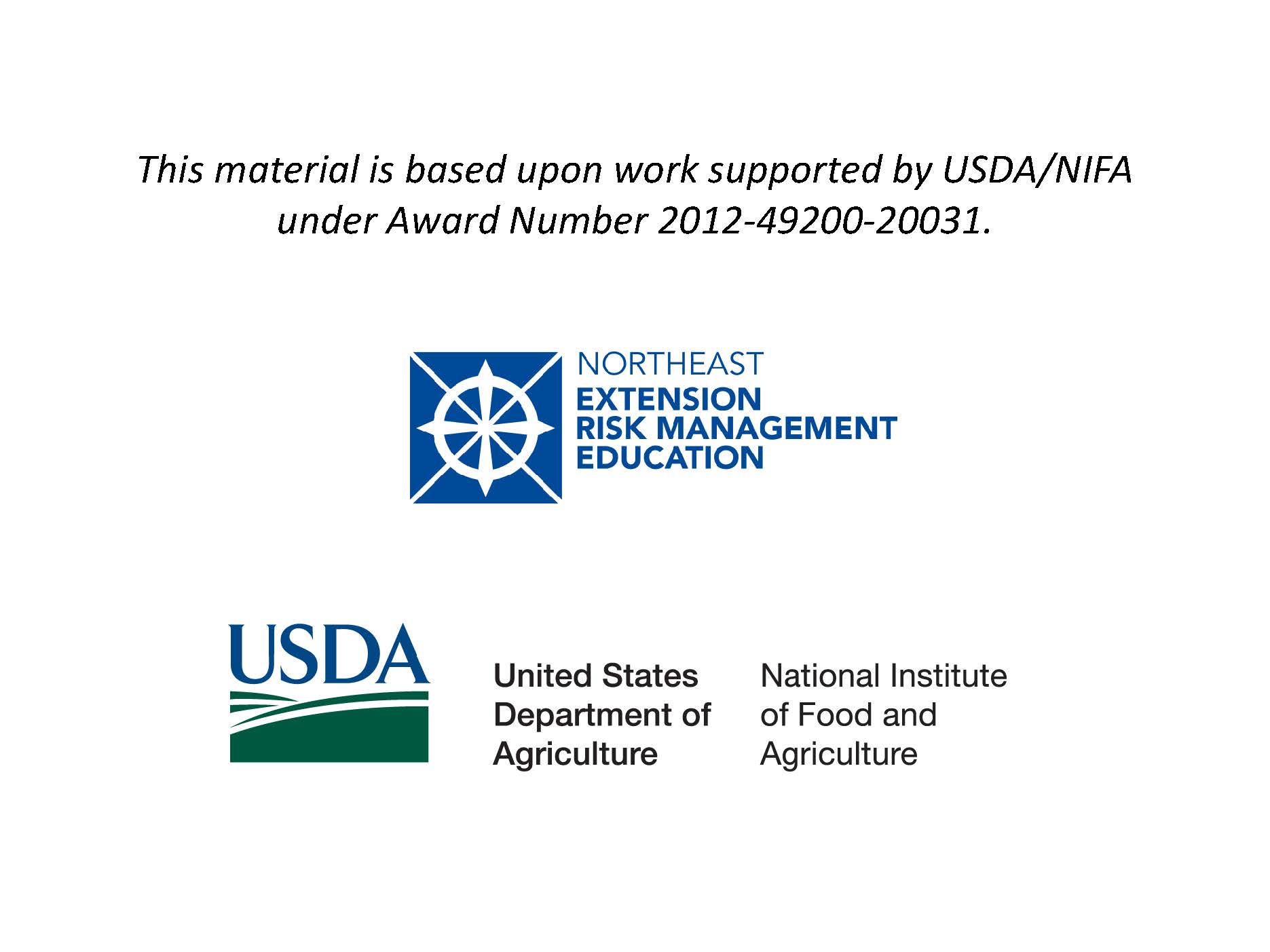 Organizer
The Department of Agricultural and Resource Economics (AREC) is a world-class department focused on agricultural economics and policy, environmental and natural resource economics, and economic development.  The faculty are renowned for their scholarship and research, policy experience, and professional service.  Our top-ranked Ph.D. program has a diverse and high-quality student body from the U.S. and countries around the world.  Our undergraduate agricultural and resource economics, agribusiness, and environmental and resource economics majors and global poverty minor allow students to learn from leading scholars in small classes.  Policy and public education programs address issues of importance to stakeholders at local, state, national and international levels.   Browse our www.arec.umd.edusite to learn more about our outstanding people and programs.