Description

Learning to Fly Your Buildings
This presentation explores how Facility Managers can utilize the basic concepts of flying to improve their operation of buildings. Aircraft and buildings have many similar systems: a few are fuel management, power, control, and navigation. Understanding the relationship between performance and control of these systems combined with a good cross check of information provides a stable platform for improving operations.
The advent of advanced building and utility technologies enable building owners and managers to see significantly more data than in the past. These platforms pull information from multiple building systems and assist in analyzing the results so you can focus on prioritizing and managing the assets (i.e. flying your buildings). This approach helps facility managers build greater operational intelligence and target low cost / high return improvements and make short-term and long-term decisions to get the most out of every dollar spent.
---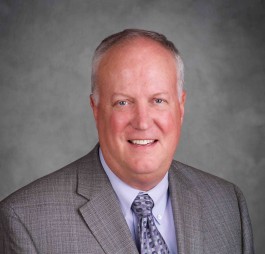 Speaker Bio: Dave Mosby
Dave Mosby is responsible for Advanced Solutions and Business Development at Performance Solutions. His first career was in the United States Air Force where he served as an Instructor Pilot and a base commander. He then served for the State of Missouri as the Director of Facilities Management, Design and Construction. He was the executive leader and innovation driver of the State of Missouri's technology and energy optimization program, which produced a state wide Energy and Sustainability Platform that generated over $30 million in annual savings.