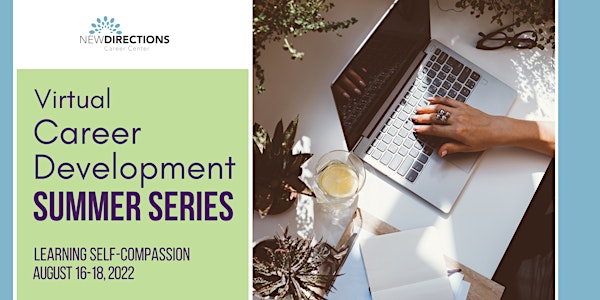 Learning Self-Compassion
Learn practical techniques you can use every day to deepen the practice of self-compassion and choose self-kindness over self-judgment.
About this event
Learning Self-Compassion is a series of three courses designed to help participants develop skills to deepen the practice of self-compassion and further realize the importance of self-kindness over self-judgment, particularly during failures and noticing imperfections.
August 16-18, 10am - 11am
8/16 - Take Care of Yourself: Get to Know Your Body's Signals
8/17 - Be Kind to Yourself: The Power of Self-Talk
8/18 - Setting Healthy Boundaries: How to Communicate What You Need for Successful Work-Life Balance
PLEASE NOTE:
These 60-minute courses are designed to be taken in a series for greater impact on your journey.
You are registering for all three courses in the series; however, if your schedule does not permit attending all three dates, mark your calendar to participate on the dates that work best for your schedule. We look forward to your participation.
Upon registering you will receive a Zoom link via email. Please use this link for each course you plan to attend in the Learning Self-Compassion series.
___________________
Course Fee: No Cost
For general inquiries about our programs and services please contact us at NDCC@newdirectionscc.org or call 614-849-0028.