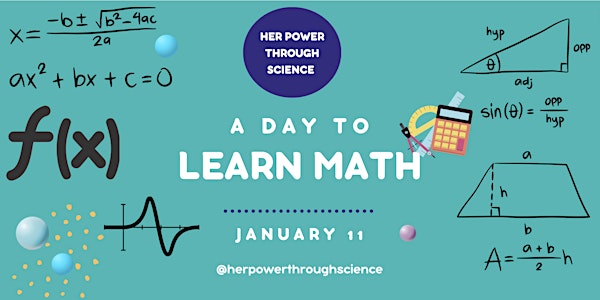 Multiple dates
Learning Mathematical Proofs: Beginning the Journey of Computer Science
Her Power Through Science has organized weekly meetings to teach an in-depth course on mathematical proofs to aspiring women scientists!
By Her Power Through Science (HPS)
Date and time
Wed, Jan 11, 2023 4:00 PM - Wed, May 3, 2023 7:00 PM PST
About this event
Her Power Through Science (HPS) is an organization that aims to empower more women into entering the sciences through education. In this event, Grace Farbin, a Computer Science and Physics student at the University of Toronto, will be teaching a full course on Mathematical Proofs - one of the foundational courses to know for any science field. In order to do so, HPS will be hosting one session every week on Wednesday from 7-10 PM EST for the duration of 4 months. By the end of the program, those who have attended a minimum of 8 sessions will be able to recieve a certification that verifies that they have completed this study!
Note: Lecture notes will be sent prior to the respective lecture on Wednesday, and no prior experience in math will be required to understand course content!