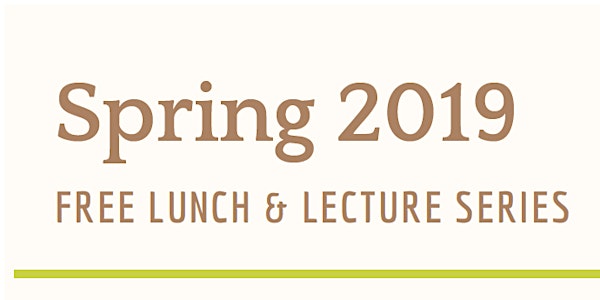 Learning Lunch Lab with the Rev. Dr. Debora Jackson
When and where
Location
Yale Divinity School 409 Prospect Street New Haven, CT 06511
Description
*Please note, due to unforseen circustances our speaker for April had to cancel. We will be hosting an engaging Learning Lunch Lab instead!*


Join us Wednesday, April 3rd for a Learning Lunch Lab lead by the Rev. Dr. Debora Jackson in the Old Refectory at Yale Divinity School. YMI is proud to introduce our new interactive Learning Lunch Lab, a sacred space designed to foster a community network, for those who are seeking to promote adolescent faith and flourishing in a diverse and changing world. Our intention with our learning lab is to offer tools, methods, and practical resources to support youth workers in their journey, within the context of their communities.
Rev. Dr. Jackson will be presenting on Realizing Effectiveness and Well-being by Seeking Sanctuary. This is an important topic for all who serve within their context, especially youth workers. It has been said that youth ministry is "burned out ministry." Youth workers are always eager to learn how to help young people cope with stress, depression, anxiety, etc. However, how are we as leaders and ministers coping and caring for ourselves?
The Rev. Dr. Debora Jackson provides us with the following question to ponder: Are leaders who take time apart to engage in spiritual practices more effective in their leadership?
About Rev. Dr. Debora Jackson:
The Reverend Dr. Debora Jackson is the Director of Lifelong Learning at Yale Divinity School. In this position, which heralds a unique expression of the School's traditional mission of service to church and world, Dr. Jackson is responsible for developing a robust program to assemble and leverage the abundant intellectual and professional resources of the School for the betterment of churches and other ministries
Dr. Jackson received her Doctorate in Ministry, emphasis in Leadership, and Master of Divinity degree, emphasis in Spirituality, both with honors, from Andover Newton Theological School. She holds a Master of Engineering degree in Manufacturing Engineering and a Master of Science degree in Management from Worcester Polytechnic Institute. She holds a Bachelor of Science degree in Business from Indiana University.
A highly sought consultant and speaker, Dr. Jackson is the author of numerous articles and one book, Spiritual Practices for Effective Leadership: 7 R's of Sanctuary for Pastors (Judson Press, 2015), which was the 2016 Illumination Book Silver Medal Award Winner. Her latest book, Lessons in Womanist Leadership, is scheduled for release in March 2020.