| | |
| --- | --- |
| Learning From The Biblical Fall Feasts & How To Celebrate Them Together | |
Event Details
Come join Keren Hannah Pryor and James C. Whitman on a unique learning adventure entitled, The Feasts and the Family: Understanding the Biblical Festivals and Their Application in a Modern Context.

A Hebraic renewal is occurring in the Church today. Believers are being re-introduced to the OT as the Bible of Jesus. In this weekend seminar, co-taught by Keren & James, you'll gain insight into the Cycle of the Fall Feasts. We will explore the sources, the symbolism and meaning inherent in each of these biblical festivals and how they reflect the Father heart of God.

In addition, we'll share many practical ideas on how to implement the principles and celebrate the Feasts in ways that can deepen the discipleship experience in your heart, your home and your house of worship.
Whether you are new to Jewish Roots or simply want to be renewed during this special season, this event is for you, your family and your friends. We look forward to seeing you there!
Please Note: Tickets are free and every participant must register, even if you are only able to attend one of the two days. Children ten and under do not need a ticket.


Event Schedule for Friday, September 7th:
6:00-6:45  Session 1
How Did We Get Here? (Introduction - Part 1)
6:45-7:45  Session 2
The Heart of the Father: Shabbat
8:00-9:00  Session 3
Where Do We Go From Here? (Introduction - Part 2)

Event Schedule for Saturday, September 8th:
9:00-10:00  Session 4
Change Takes Planning: The Month of Elul
10:15-11:15  Session 5
A New Beginning: Feast of Trumpets
11:30-12:30  Session 6
The Weight of Glory: Ten Days of Awe
12:30-2:00  Lunch
Bring your own lunch or dine locally
2:00-3:00  Session 7
Teach Us to Pray: The Day of Atonement
3:15-4:15  Session 8
Witness the Joy! The Feast of Tabernacles

Keren Hannah, originally from South Africa, made aliyah/immigrated to Israel, where she lived and worked for many years before she and Dwight A. Pryor (obm), founder of the Center for Judaic Christian Studies, were married in 2000. They shared a life of ministry and teaching, both in the USA and in many parts of the world, until the Lord called him Home in 2011. An educator by profession, Keren is a gifted writer and teacher in subjects related to the Hebraic heritage. Her weekly online studies, via jcstudies.com, inspire and enrich thousands of students. Her books, A Taste of Torah (2007) and A Dash of Drash (2010), are devotional commentaries based on the weekly Torah portions.

James fuses a passion for people (over twenty years of pastoral ministry) with an emphasis on education (over twelve years with the Center for Judaic-Christian Studies). He graduated, with honors, from Northwest University (1989) with degrees in Biblical Literature and Pastoral Ministry. Since that time James has devoted himself to training individuals, families and faith communities in the practical dimensions of discipleship from a Hebraic Perspective. James lives in Dayton, Ohio with his wife Tamóra and their four children, where he serves as President of JC Studies and teaching Elder at Church of the Messiah.
You are invited to worship with Congregation Messiah after the seminar beginning at 6:30PM! Also, please note: popular author Lois Tverberg is teaching at Church of the Messiah the follwing Saturday, September 15th.
Where

Church of the Messiah
1180 Upper Bellbrook Rd
Xenia, OH 45385


Organizer
JC Studies (The Center for Judaic-Christian Studies)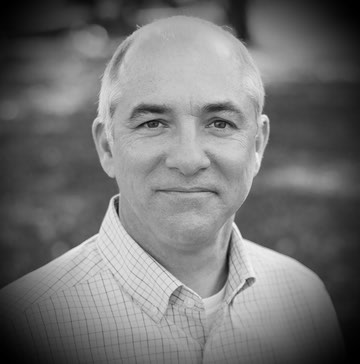 Hello, my name is James Whitman, and it's my privilege to direct the ministries of JC Studies where our desire is that you know God more intimately by grasping His Word more completely. I'm glad you're considering joining our teaching event; it will be worth your time.
Founded over thirty years ago by Dwight A. Pryor, the Center for Judaic-Christian Studies (JC Studies) is an evangelical, non-profit teaching ministry with a passion for acclimating Christians to the life and times of Jesus and the early church. Through our educational events leading scholars share their expertise in the language, literature, culture and traditions of Israel during the life and time of Jesus and the early church (Second Temple Period), providing important insights into sacred scripture—both old and new.
Learning From The Biblical Fall Feasts & How To Celebrate Them Together