Description
Come join us for an evening learning from the "failure stories" of successful individuals who've used the art of "failing forward" to build future success.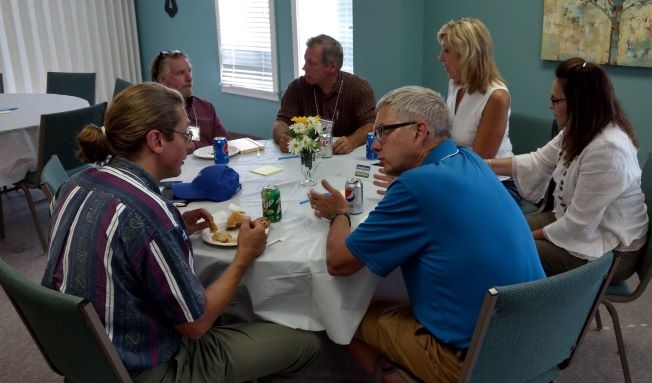 We meet for refreshments and networking before and after the stories, using the gathering as a means of expanding our connections in the spirit of the Golden Rule, Jesus' words to us from the Sermon on the Mount—"do for others as you would have them do for you for this fulfills all the Law and the Prophets" (Gospel of Matthew 7:12).
We live in a world that thrives for perfection, demanding our best. Yet as admirable as riding the perfect wave is, doing so is not our daily experience—we miss it, we hesitate, we get distracted, we may even wipeout, and get back on the board to paddle out again. Learning from the attempts we make, forgiving ourselves for missing just the right moment, and then moving forward is a sign of both progress and means of assuring future success. Sharing our stories of failure, forgiveness and forward movement can help us grow and succeed in our lives and in our work.
For more information about NetWork 2 NewWork, go to www.nw2nw.org/events or just RSVP from this page. The event is free but a $5 donation from each person covers the refreshments and materials.