Description
About the Program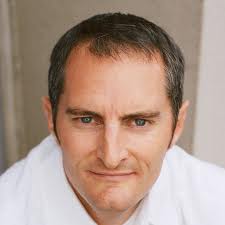 Have an idea for a new business and are not sure how to make it real? Have you been struggling to get from a sole-proprietor consultancy to an established business with employees? Tired of working in the business instead of on the business? If you are an entrepreneur in the first 5 years of building a business, this seminar is for you. Kent Lewis, President and Founder of Anvil Media and Formic Media will host an entertaining, informative and engaging workshop focusing on best practices through real-world experiences at the 20+ organizations at which he's worked, co-founded, founded or acted as board advisor. His insights are conceptually organized yet actionable, as illustrated with specific anecdotes and reference articles and research. In his workshop, Lewis will cover fundamental success factors for starting and growing a business, from idea through hiring employees and mentorship. Lewis has been named Portland Business Journal Top 40 Under 40 and Anvil Media has been recognized as a Top 100 Fastest Growing Companies 5 consecutive years. He is also an adjunct professor at Portland State University, member of Entrepreneurs' Organization and sits on the board of half a dozen local startups.
About the Presenter
With a background in integrated marketing, Lewis left a public relations agency in 1996 to start his search engine marketing career. Since then, he has focused on helping clients solve business problems via the Internet. Lewis founded digital marketing agency Anvil Media, Inc. in 2000, to help clients grow their businesses via search engine and social media marketing. In 2008, he created Formic Media, a sister agency to Anvil, specializing in digital marketing and website development for small business. Lewis has worked at a variety of full-service agencies and was also Director of Marketing and Business Development at goodguys.com. He is Co-founder and Past President of emarketing agency, eROI, as well as SEMpdx, an SEM professional trade association. Lewis sits on advisory boards for emerging companies like ABCInvesting, NeutralSpace, Nozzle Media and Public Marketspace. He also speaks regularly at industry events and has been published in books and publications including DMNews, iMedia Connection, Online Marketing Connectand Portland Business Journal. Lewis is an adjunct professor at Portland State University, where he teaches an SEM Workshop, and also tours nationwide with OMS, teaching the Digital Marketing Essentials Workshop. He sits on the board, marketing and executive committees for SMART, a statewide early literacy program. In 1999, Lewis found pdxMindShare, a networking group and online career community, designed to help connect Portland-area employees and employers. He is the recipient of Portland Business Journal's Top 40 Under 40 Award in 2004. Lewis enriches his personal and professional life by co-hosting a weekly Internet radio show, DadsUnplugged, and honing his business acumen via The Entrepreneurs' Organization (EO).
Admission is $20 in advance and $25 at the door.

Save by purchasing seminars in bundles of 4 for $60.

Learn More.
Consider becoming an Annual Subscriber. Subscriptions cost $100 and allow you to attend unlimited seminars. Learn more.

Coupons, 4-Packs and Subscriptions are redeemed by clicking "Enter Discount Code", entering your unique code, and clicking "Apply Discount"
Already a Subscriber?
Simply click "Enter Discount Code" above the "Order Now" Button, type your unique discount code, and click "Apply Discount"
Organizer of Learning from a Serial Entrepreneur with Kent Lewis

Do you feel stuck in your business because of lack of information? Classes at Mercy Corps Northwest offer you a deep exploration in a range of business topics covering technology, marketing, finance, law, and more. Our classes give you actionable tools to apply directly to the business problems you are facing today. We also create a forum help you to connect with entrepreneurs just like you and develop a stronger network.
Classes are taught by professionals who are experts in their fields. They bring a diverse set of knowledge to the classroom, and are receptive to individual business problems. Learn more about our presenters.
Mercy Corps Northwest works to assist motivated low-income individuals improve their lives through starting or expanding a small business. We provide funding, matched savings and other services that help clients increase their economic self-sufficiency through self-employment. 
More information on Mercy Corps Northwest and our other services can be found at www.mercycorpsnw.org
Stay up-to-date by signing up for our newsletter! Email Address: