Description
Just like how games create game-like engagements among customers, managers could also create such habits among employees to trigger engagement and motivation.
Who plays a bigger role in driving engagement, a manager or a CEO? Well, Gallup has reported that 70% team engagement is largely influenced by their managers. Do you strive to be an influencer
to develop a purpose-driven and result-oriented team

to retain your employees for the long run

to best motivate and incentivise your employees
Imagine the productivity and impact you can achieve when 70% of your team is engaged continuously.

What will be your new workplace reality?
Let's find a way to break the code of employee engagement, via the innovative approach of gamification.
Why? because work can be fun too. But gamification isn't just about adding sprinkles onto your cake, it's about knowing what ingredients you need to make a delicious cake, and using the right tools to make it successful. Managers need to know what are the drivers of their employees, how to use those drivers in a strategic way, and design their employee experience.
Get the gist of gamification applications that will create behavioural change and enhance your employee experience to encourage participation, engagement, loyalty, and productivity in the workplace.
Sign up for this Learning Fiesta now for FREE!

*Due to limited seats, ONE organization may only send a max of THREE participants"
Learning Outcomes:
Understand the fundamentals of gamification

Zoom in on how gamification strategies can drive effective employee engagement

Gather vital insights about employee behaviour: Intrinsic and Extrinsic motivation

Identify workplace processes that are ripe for gamifcaiton

Avoid the pitfalls of gamification
Who Should Attend:
CEOs

Directors

General Managers in all functions

(team lead, line manager, senior manager)

Future managers
Timeline:

June 1:
9am - 10.45am, Managing Stress and Personal Resilience by Ida Hanim
11am-1pm, Developing Business Acumen by Sekar Shanmugam
2pm-3.45pm, Workplace Gamification for Managers, by Elsie Mak

June 8:
9am - 10.45am, Coaching for Leaders by Jeff Cheah
11am - 12.45pm, Emotional Intelligence for Leaders by Vigneswaran Applasamy
2pm - 3.45pm, Storytelling for Leaders by Bharat Avalani
The Speaker: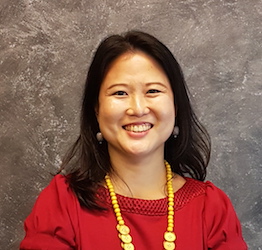 Elsie is an active advocator of making work and learning more fun for employees via the leading edge Gamification platform. Elsie is currently involved in developing workplace gamification training modules for employee and learner engagement in collaboration with Orlig, a leading contact centre gamification solutions provider.
Elsie is leveraging on her corporate experience in driving employee engagement to facilitate corporate culture implementation and alignment in Information Communication Technology, Retail, Property Development, Construction, and Manufacturing.
Elsie has delivered a range of Culture Transformation Initiatives, Learning Journeys and Leadership Assessment Centre solutions for clients like See Hoy Chan, Singtel, Gamuda-MMC, PPG, Telekom Malaysia, Suruhanjaya Perkhidmatan Awam, British American Tobacco, Carigali-PTTEPI Petronas, Petron, Akers Solution, UEM, Hong Leong Group, Sunway Group, AEON, International Medical University, Felda, and Prince Court Medical Centre.
Testimonials:
Adopting gamification design in the workplace environment especially needed in organizations where many generations coexist, it can help to have better engagement and interaction with each other. Taking the attributes of games which most people associate with fun, play, competition, engagement and apply that to example areas of HR, L & D or Sales , will help to impact engagement, motivation, retention , ultimately organization. performance. - Participant
I learnt about the importance of not just focusing on short term elements of gamification such as the bells and whistles (leaderboard, rewards etc) but to address motivation too. - Participant
This a good eye opener for the management to add spice and lessen the stress in each employee but at the same time improves the performance of the team - Pervie Gabucay Villareal, Quality Specialist at DHL IT Services
For more information, email your inquiry to D'Jae Ch'ng at djae@talent-intelligence.asia