Description
There's no doubt about the importance of communication, professionally and personally. Good communication is critically important to your effectiveness as a leader and a teammate. But how do we improve our ability to communicate? This workshop focuses on activities and exercises that help attendees improve their ability to communicate with those around them. Starting with gaining a clear understanding of your level of communications skills. Then, moving into methods for improving how you communicate with others to ensure the message you're sending, is the message being received.
There are very few "perfect" communicators out there. We all have room for improvement, whether you lead people, aspire to lead people, or work within a team, this workshop will help you do a better job of both getting your message across and receiving messages from other.

Come ready to engage in several interactive and hands-on activities. You will walk away with the ability to actively apply the skills you learn in your daily interactions.

Participants will:
1. Identify which people skills they are strongest and weakest in
2. Learn how to build powerful connections
3. Use mindful language to assist them in becoming powerful communicators
We look forward to seeing you at the Learning Effective Communication workshop.
Presented by: Sonal Sheth Zawahri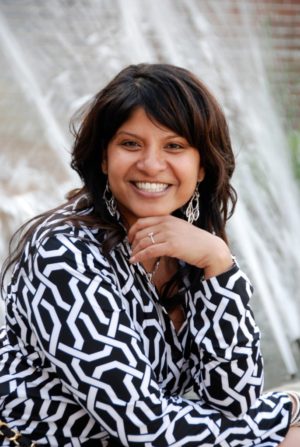 As the President of Tru You LLC, it is Sonal Sheth Zawahri's passion to inspire others to find their true selves, and assist them in bringing that to fruition. Sonal works locally, regionally, and nationally as a speaker, consultant and lifestyle coach.
Sonal works with groups and individuals on professional development, communication and leadership, Emotional Intelligence, confidence building, behavior and image. She coaches clients on showing up in their authentic self, stepping into their power, and tapping into their intuition, using it to shine from the inside out.
Sonal has done speaking engagements and has worked on projects with Eli Lilly, Kar Auction, National Black Data Processing Associates, Women in High Tech, St. Vincent's Hospital, the Indianapolis Children's Museum, Wiley Publishing, the Indianapolis Partnership Center, the Ruth Lilly Health Education Center, PMI-CIC (Project Management Institute- Central Indiana Chapter) state conference and local meetings and the YWCA. Sonal delivers messages to diverse audiences, presenting live and virtually.
6:30pm: Doors Open, Registration
6:30pm: Networking, Light Dinner
7:00pm: Speaker Begins
8:00pm: Post-Program Networking
8:30pm: Program Ends
PMICIC Monthly Programs are the third Wednesday of every month.
Follow us on Facebook or join our LinkedIn Group for updates on chapter events.
Join the conversation on Twitter: @pmicentralin #pmicic #pmot