Learning Circle: How to Make a Good Board into a Spectacular Board (Carlsbad)

Wednesday, January 17, 2018 from 11:00 AM to 12:30 PM (MST)
Event Details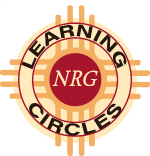 Are you ready to expand your expertise as a leader, share your experience with key issues that affect nonprofits and engage in dynamic conversations to support you in your current role? If so, then the NONPROFIT RESOURCE GROUP'S LEARNING CIRCLES are right for you.
"How to Make a Good Board into a Spectacular Board" is the question, and your board has the answer. Share your experience, challenges and insights into the passion required by board members to make your nonprofits effective. Is there a set of traits that make your board spectacular?  What have you observed about the combination of skills or experience that is the perfect recipe for board success? Learn what works from New Mexico nonprofit leaders at our LEARNING CIRCLES.
Our LEARNING CIRCLES are designed to accomplish three goals: (1) to build constructive, engaged peer learning around challenging topics; (2) to enhance leadership skills, and (3) to form new, coordinated alliances. The content is customized to address the needs of each group as they engage to achieve the goals of each participant. Leaders meet for 90 minutes either in person or remotely (by videoconference via ZOOM). Leaders can attend one session or all four.
This LEARNING CIRCLE  is made possible by a partnership with the United Way of Carlsbad, and funded by the McCune Charitable Foundation.
For more information, please contact Kendra Milligan at (575) 597-0035 or NRG@swchi.org.
Visit the Nonprofit Resource Group's website for our full training calendar and complete list of services.
When & Where

NMSU-Carlsbad, Room 106
1500 University Drive
Carlsbad, NM


Wednesday, January 17, 2018 from 11:00 AM to 12:30 PM (MST)
Add to my calendar
Organizer
Our mission is to provide national leadership and build collaboration on issues important to frontier communities.
We envision the National Center for Frontier Communities as a leader and partner in advocating for frontier communities and Frontier America as a vital, integral and significant component of our national fabric that is equitably reflected in policy and programs.