Description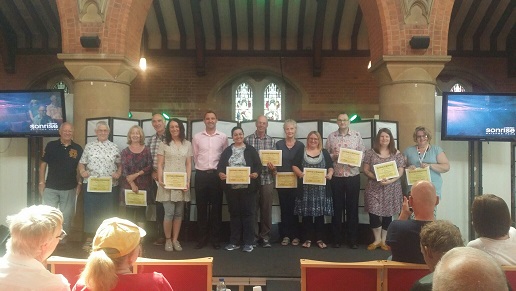 Graduation Service 2019
Why do Bible School 2019?
To acquire a deeper understanding of your faith in Jesus Christ; to give a firm biblical foundation to the reason for the hope that you have in God; and to help you find answers to tricky questions that some people may ask you.
This Bible School aims to give you instruments to articulate eloquently and confidently discuss your faith everywhere, at anytime and with everybody.
You would be an emissary of God to the people in your world and with your new found knowledge, present to them the great news of the Gospel of Jesus.
Course Content
Doctrinal foundations 1 - God
Man/Woman - Humanity
Doctrinal foundations 2: Hebrews 6:1-3
Spiritual Maturity
The Bible
Organisational Structure of the Church
Subjects Matter
Spiritual Gifts
World Religions and Sects
Bible Studies
Prophecy
Leadeship
Bonus Subject
What are fees?
£220.00 for the whole academic year, you pay a deposit of £100 when registering and then a further two payments in January and April 2020 of £60
How to apply and register for this course?
Please register here. The Bible School is open to anyone who would regard themselves as a Christian.
Where and when?
The Bible School will start on the 16th September; 2019 it will be held on Mondays from 7:30pm to 9:30pm at Sonrise Church, St Peter and St Paul, Chapel Park Road, St. Leonards on Sea TN37 6RP.