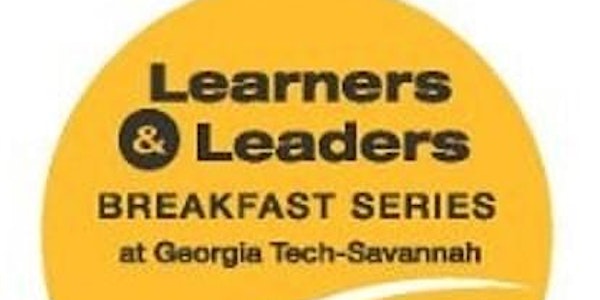 Learners and Leaders Supply Chain and Logistics in 2022 and Beyond
Learners and Leaders is designed to bring people together in the community to discuss important business topics.
About this event
7:30 am: Breakfast & Networking
8:00 am - 9:30 am Program
(This is a hybrid event. You can join in-person or virtually.)
Supply chain and logistics is now a common phrase used by everyone around the world. There are many questions about how to capitalize on the expediting of technology, business model, and innovation change that has been exhibited during the past two years. Tim Brown, managing director of the Georgia Tech Supply Chain and Logistics Institute, will moderate a panel of experts with topics of discussion ranging from workforce development and future freight flows to the impact on the economic climate. This is a hybrid event. You can join in-person or online.
Panelists:
Mark Ferzacca, Vice President-Warehousing, Matson Logistics Warehousing, Inc.
Brian Greene, Chief Supply Chain Officer, HMTX Industries
Eric Howell, CEO, Port City Logistics
Sandy Lake, Director, Georgia Center of Innovation for Logistics
Cliff Pyron, Chief Commercial Officer, Georgia Ports Authority