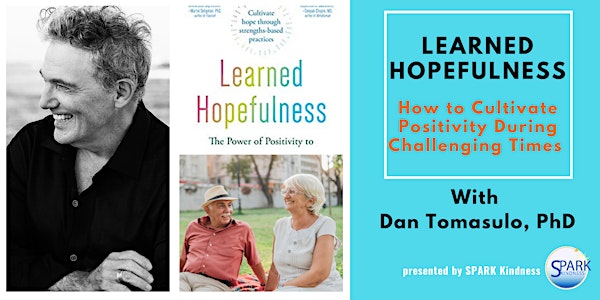 Learned Hopefulness: How to Cultivate Positivity During Challenging Times
SPARK Kindness presents: A FREE online event for community members of all ages.
About this event
Psychologist Dan Tomasulo, PhD, will discuss his new book and offer compassionate and practical tools to cultivate hope, strength, and purpose during these uncertain and challenging times.
ASL interpretation will be provided at this event.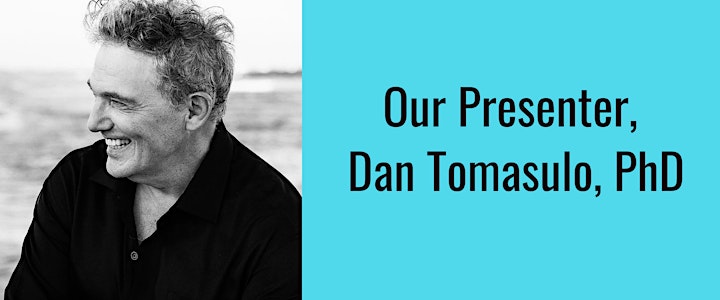 About our Speaker
Psychologist, Professor, Speaker, Author
Dan's passion is Positive Psychology. While traditional psychology focuses on our weaknesses, positive psychology focuses on our strengths, cultivating our best selves so we can lead meaningful and fulfilling lives. This is the science of happiness.
​Dan is a highly sought-after international speaker on topics including positive psychology, positive education, and positive psychotherapy.
He is part of the core faculty for the Spirituality Mind Body Institute (SMBI) at Teachers College, Columbia University, and holds a PhD in psychology, an MFA in writing, and is the first licensed psychologist and psycho-dramatist to graduate from the Master of Applied Positive Psychology program from the University of Pennsylvania in 2012. He now serves as an assistant instructor for Martin Seligman, the father of positive psychology, at UPenn for the MAPP program. He is also developer of the Dare to Be Happy experiential workshops for the Kripalu Center, and is also director of the New York City Certification in Positive Psychology for the Open Center.