Learnability

Tuesday, May 12, 2015 from 6:30 PM to 9:00 PM (EDT)
Event Details
BostonCHI and STC New England host:
Chauncey Wilson, User Experience Architect, Autodesk
Learnability
May 12, 2015, 6:30PM
Autodesk, 1560 Trapelo Road, Waltham, MA
This is a joint meeting with 

STC NE.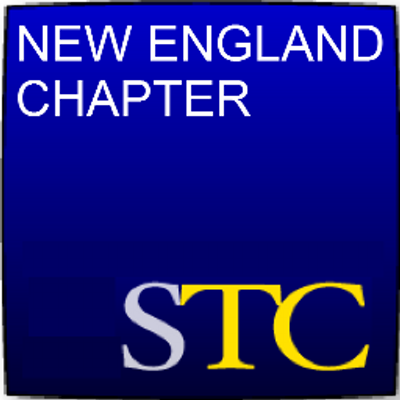 Abstract
Learnability is an important aspect of usability, yet there is little agreement on exactly what learnability is, how to measure it, and the guidelines and principles that design teams should follow to make products and services easy to learn. Usability guru, Jakob Nielsen defined "learnability" as "allowing users to reach a reasonable level of proficiency within a short time," but this statement requires product teams to further define "users", "reasonable", "level of proficiency", and "short time". Designers of an ATM, for example, might consider error free withdrawals within a minute during the first use of a new model of ATM a reasonable learnability goal; designers of a complex customer relationship (CRM) system might base learnability goals on performance and error rates on a set of tasks after 2 weeks of training. What types of learnability are important for your product or service? Each type of learnability has a different learning curve, measuring method, and target performance goal.
In this program, Wilson describes various types of learnability, including the following:
· (Literal) first experience with a product
· Memorability (relearning) after a period away from a product
· Expert learning
· Transfer learning when you move from one product to its replacement
· Learning under stress How do you measure learnability? Wilson discusses methods for measuring usability in detail and note some of the problems with those learnability measures.
Examples of learnability metrics that have been used in usability/UX studies include the following:
· Time to complete tasks
· Percentage of users who complete a task successfully
· Percentage of users who complete a task with no assist (going to help or a colleague)
· Change in chunk size over time
· Number of rules required to understand/describe a system
· Learnability surveys
· Percent of available commands or features used
Wilson concludes with a practical discussion of principles, guidelines, and patterns that can be applied to support learnability that focus on both user interface and learning content. He will provide a list of references to learnability and techniques for improving the learnability of products.
Bio
Chauncey Wilson is a User Experience Architect at Autodesk, Inc., and Adjunct Lecturer in the Human Factors and Information Design Program at Bentley University. He has presented often at UXPA, STC, CHI, APA, and HFES conferences. Wilson has published several books and chapters on usability engineering, brainstorming, surveys, and inspection methods. He co-authored a chapter (with Dennis Wixon) in the 1997 Handbook of HCI that described how to generate quantitative usability goals (which included learnability along with other usability attributes). Wilson enjoys the role of mentor and always tries to highlight the pros and cons of methods, principles, and processes. He is a member of the Skeptic's society and enjoys the role of "Chief Skeptic.".
Evening Schedule
6:30 – 7:00 Networking over pizza and beverages

7:00 – 8:30 Meeting

8:30 – 9:00 CHI Dessert and more networking!
Monthly Sponsors
Thank you to our generous sponsors. If you're interested in sponsoring BostonCHI, please let us know.
Autodesk is hosting us and providing pizza.
Vitamin T will be sponsoring dessert
Enter your email address 
Attendee List
Sort by:

Date

|

First Name

|

Last Name
When & Where

Autodesk
1560 Trapelo Road
Waltham, MA


Tuesday, May 12, 2015 from 6:30 PM to 9:00 PM (EDT)
Add to my calendar
Organizer
BostonCHI
What We Do
BostonCHI is the Boston area chapter of ACM's Special Interest Group on Computer-Human Interaction (SIGCHI). Our members, from throughout New England, share ideas and experiences on the rapidly growing and changing area of how computers and people interact. Read the chapter Bylaws.
We have monthly gatherings in the metro Boston area, which are open to both members and non-members at no charge. In addition, members receive a monthly e-mail newsletter. If you're not yet a member, we encourage you to become one!
SIGCHI is a forum for the study of human-computer interaction (HCI) and includes research and development efforts leading to the design and evaluation of user interfaces. The focus of SIGCHI is on how people communicate and interact with computer systems. SIGCHI serves as a forum for the exchange of ideas among computer scientists, human factors scientists, psychologists, social scientists, systems designers and end users. (from ACM SIGCHI)
Who We Are
BostonCHI is an organization of professionals from the New England area in the field of Human-Computer Interaction. Our members represent the diverse interests of that field: graphic arts, documentation, usability, psychology, user interface design, human factors, industrial design, ergonomics, computer science, training, education, and many others.