Description
I

n this one day, hands-on training course you will learn the fundamentals and advanced uses of Git!


GIT is a powerful, distributed version control system. Distributed version control has many advantages over the traditional, central server, based approach to version control and GIT is one of the most popular implementations.
Its platform lets you build solutions, open issues and pull requests. From open source to business, you can host and review code, manage projects, and build software alongside millions of other developers.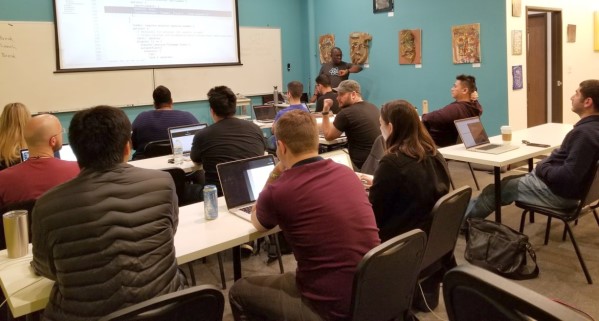 Course Description
In this one day course, you will learn all of the fundamental and the advance operations developers use on a daily basis. The course begins with an introduction to Git and then transitions into the nuts-and-bolts of working with Git, including everything you need to know about setting up a repository to advanced topics like branching and merging.

The objective of this course is to enable students to master the most common version control tasks with GIT and to get a conceptual understanding of how this distributed version control works.


Why Should You Attend This Training?
You will establish an efficient programming workflow that allows you to:
Keep track of multiple versions of a file

Track bugs by reverting to previous working versions of a file

Seamlessly collaborate with other developers on a project
The use of tools like Git and GitHub is essential for collaborating with other developers in most professional environments.

Course Outline


Installing & Configuring Git

Executing Commands in Git

Configuring Git

Initializing a Repository

Beginning Git

Getting Help

Work/Stage/Commit

Git Status

Git Add

Git Commit

Using Git

Git Blame

Git Ignore

History

Tags

Undoing Changes

Working Locally

Remotes

Hosted Repositories

Clone

Fork

Remote Branches

Ways to Start

Local Init

Remote Init/Clone

Remote Fork/Clone

Merging

The Basics of Merging

Conflicts

Merge Tools

Git Hooks

Descriptions

Installing & Updating Hooks

Updating Hooks

Bonus - Trees and Modules

(if time permits)

Trees

Submodules

Subtrees



Target Audience
Anyone interested in using source control and specifically Git

Software engineers, developers and programmers

IT Managers or technical leads considering Git for version control on their team

Freelancers or other creative professionals



Prerequisites and Requirements
While this course does not involve programming, students should have some experience with a programming or markup language. Additionally, students should be familiar with navigating the command line.




Instructor, Troy Miles

Troy Miles, aka the rockncoder, began writing computer games in assembly language for early computers like the Apple II, Commodore C64, and the IBM PC almost 40 years ago. Nowadays he writes web & mobile apps for a Southern California based automotive valuation and information company. Troy is fluent in JavaScript, C#, C++, Kotlin, and Clojure.
Troy loves writing about software development. His first magazine article was published in Dr. Dobb's magazine over twenty years ago. He is the author of jQuery Essentials. Troy is a video author for Lynda.com/LinkedIn Learning and has also created videos for Learn Now Online, and Packt Publishing.
Nights and weekends he can usually be found writing cool apps for mobile and web or teaching others how to do so. Troy has spoken at O'Reilly's Velocity, MobileWeb Dev Con, Mobile Dev+Test, NG-Vegas, and Angular Summit. He is a regular speaker at So Cal and Silicon Valley Code Camps and to local developer groups all over southern California and Las Vegas. A few of his talks can be found on his YouTube channel: https://www.youtube.com/user/rockncoder.