About this Event
The word "inkle" comes from the old English name for linen bands or drawstrings and the name "inkle" is also applied to the equipment that made them. The inkle loom is now used for making narrow strips of fabric that can be used as embellishment, or made into dog collars, leashes, guitar straps, belts or make your own lanyard. Inkle bands can also be sewn together for larger projects.
This is a class that requires no previous experience. You will learn how to warp the loom under even tension, how to set up the heddles for a shed, how to advance the warp when needed and how to read a pattern. The class project will be about one inch wide and a yard long.
No experience necessary.
Materials Needed If you have an inkle loom, at least 25 heddle strings, and/or shuttles, please bring them with you. Otherwise, the instructor will provide them. The materials fee covers the cost of the yarn for warp and weft.
Material Fee: $25.00 payable to the instructor at the beginning of the class.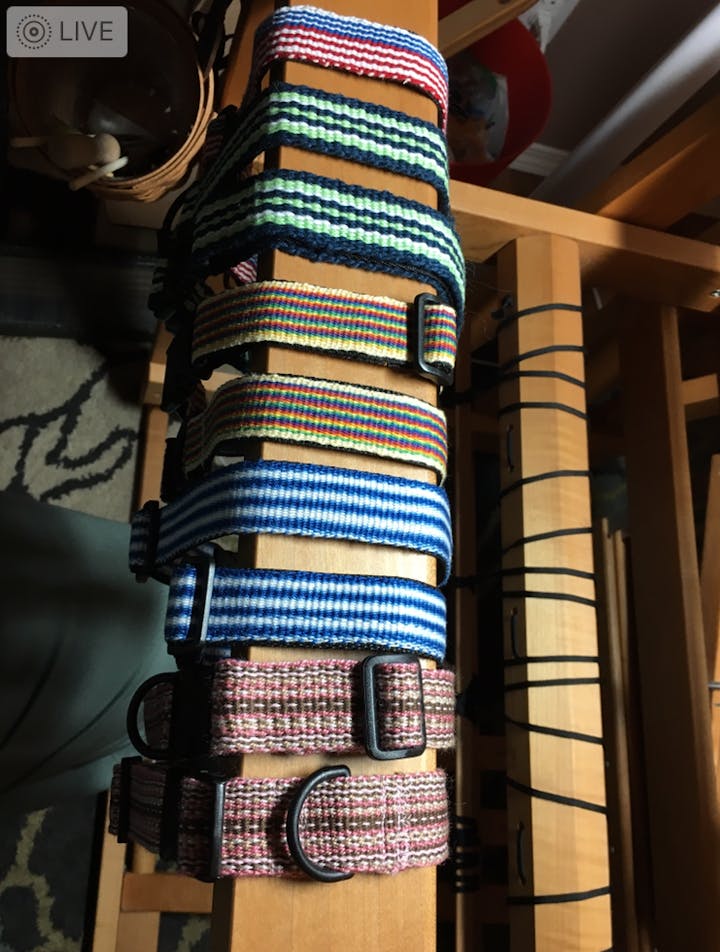 Karol started weaving on a floor loom but eventually wanted a more independent and portable weaving experience. Inkle looms were an inexpensive entry point for her but quickly became a passion. She loves weaving dog collars, leashes, key fobs, and purses traps. Susan has been weaving on a couple of floor looms for several years, but also uses an inkle loom for smaller projects like bands, belts, shoe laces, and trims.