Event Information
Location
141 Shooting Range Inc
141 Shooting Range Inc.
2879 Craighead 323 Road
Bono, AR 72416
Learn how to hit the target with every round! Learn the fundamentals of marksmanship!
About this event
*Was $79, This month only Now $65
*Free water during class
Click on the orange Select a Date button first to see what days the classes are on.
Let me show you how to get each shot where it counts! From novice, beginner, intermediate, or expert let us help you get all your shots where you want them. Our marksmanship course is a 3 hour long blended learning course with 90 minutes of hands-on range time and I guarantee noticeable results!
We teach what all new and seasoned shooters need to know! We teach you the 7 fundamentals of marksmanship, shooting platform, grip, sight alignment, sight picture, breathing, trigger, and follow through.
When you register you will get access to our free online portion of the class that needs to be watched before class to each of you the cognitive part of the class when you show up we will do the physical skills. Don't fret over ammo or even a gun we will allow you to use our firearm and even ammo for free. However, we do recommend you use your own.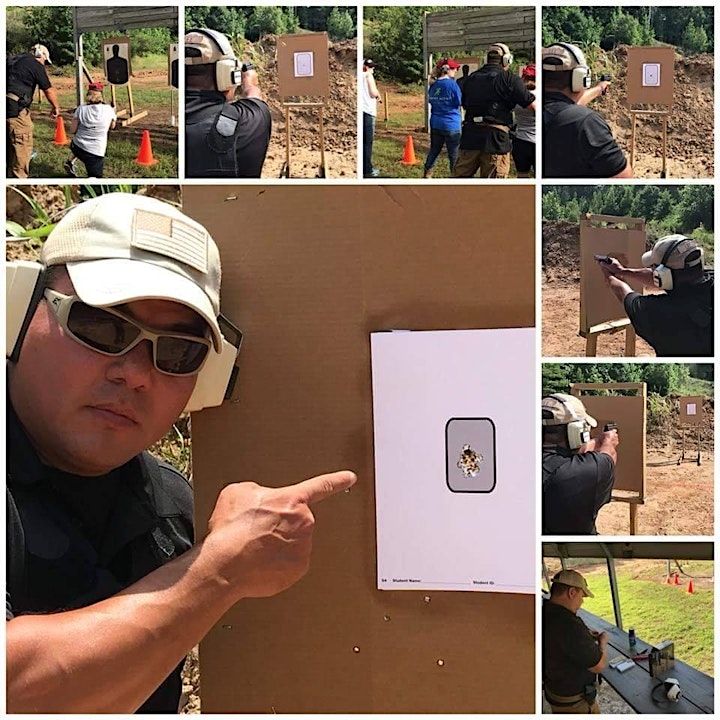 Location
141 Shooting Range Inc
141 Shooting Range Inc.
2879 Craighead 323 Road
Bono, AR 72416
Refund policy