Description
VISIT: InnovationsCreativeArts.com Ask A Questions: InnovationsCreativeArts@gmail.com
Register By Phone or in Person (917) 387-8311. 198-20 Linden Blvd., St. Albans, NY 11412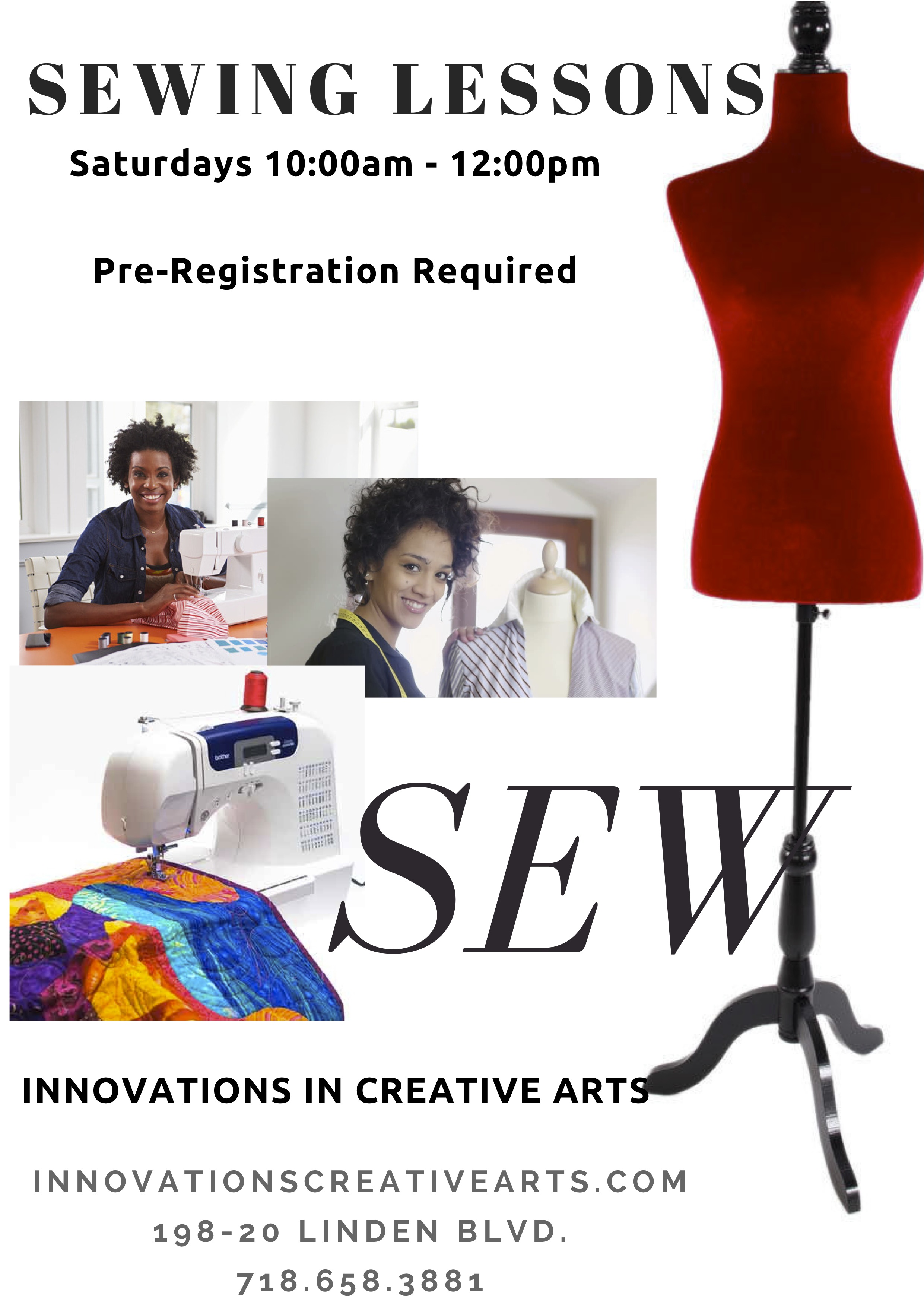 Sign-up for Weekly Sewing Lessons on Saturday Mornings or Take 1 or 2 classes.
Learn To Make Your Own Clothing & Accessories, Learn the Basics, Tips, Tricks, & Secrets to sew like a Master.
Bring your sewing machine - it's better to learn on a non-computerized machine.
You can pay for the first month of classes on Eventbrite if you wish, but the Registration Fee and second month is paid in person.
OR Learn to Crochet and design your own Hats, Head Bands, Scarves, & More!
Pre-Registration Required. Monthly or Single Session
$125 per month
$37.50 Single Session (No registration Fee required)