Description
What you'll learn
A great workshop for learning how to put in a zip if you've never tried before! You can decide what kind of shape you want your pouch to be, create a make up, small purse or Ipad case. You'll learn versatile skills that can transfer to many other projects. If you are more of an experieneced sewer to you can add a lining and decorations to your pouch. It could be the perfect gift for Mother's Day!

Who is this workshop for?
Complete beginners are welcome. We would encourage a more simple design if you've never sewn before but you'll still have lots of fun. If you are an experienced stitcher we've got a few tricks up our sleeve to challenge you! Suitable for adults and children (age 6+).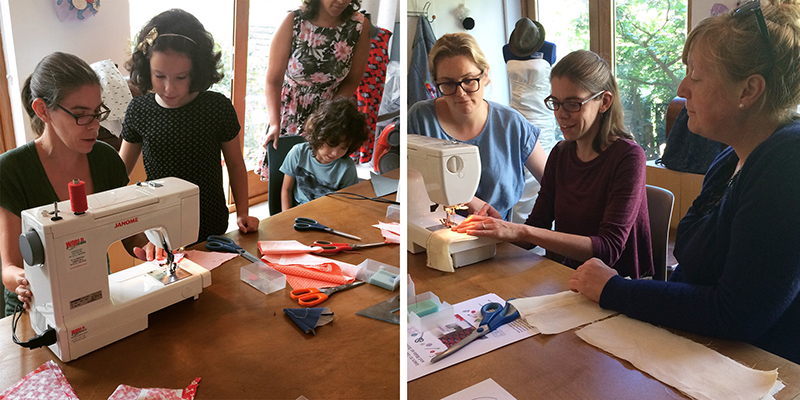 Materials + Equipment

We have a selection of fabrics and trims in the studio which you can purchase for a donation towards our tea and cake fund. If you would like to bring your own fabric you just make sure it is big enough for the bag you want to make. A mediumweight woven is ideal, this workshop will NOT work in stretch fabric. Feel free to get in touch before the class to discuss fabric choices.

If you would like to practice sewing on your own machine please feel free to bring it along.
Location
We have a well-equipped studio in leafy Brockley, South East London with everything you need for dressmaking. A tranquil space at the bottom of our garden! We will send the exact location when you book.
Nearest stations: St Johns (5 mins) Lewisham (15 min walk) Brockley (16 min walk) Great bus links too, Stop Tyrwhitt Road.

Price
Just £17 + booking fee. Email us info@makemeestudio.co.uk if you'd prefer to pay via bank transfer to avoid fees or you want more information.

We look forward to sewing with you!