Learn to Program through JavaScript

Tuesday, February 28, 2012 from 7:00 PM to 8:30 PM (CST)
Event Details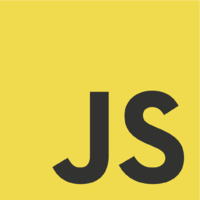 Learn to Program through JavaScript (12 sessions total)
Twelve 1.5 hour sessions. 2 nights per week.
Every Tues and Thur night 7:00 PM - 8:30 PM
Classes begin Tues, Feb 28, 2012 
The hardest programming language to learn is always your first. This course will take a step-by-step approach
to introduce you to programming fundamentals through the client-side language of JavaScript. You will learn basic concepts like looping, events, logical tests, and basic data structures, then learn how to apply those concepts while programming for the web browser. The course will include an introduction to jQuery, Backbone.js and Node.js and will prepare you to continue your exploration of client-side programming outside of the classroom.
Requirements:
Thorough knowledge of HTML and CSS. Must own your own laptop, capable of running a recent version of the Mozilla Firefox browser and a text editor.
Course Structure:
What's JavaScript?

Where to put your code

console.log(), document.write(), and alert()

Comments

Variables

Strings and Numbers

Operators

Basic Math

Where to find Help Online
Session 2 
(Thur, 3/1)
:
Arrays

Comparisons

Logic:

if...

else...

switch...

Looping:

for...

while...

break...

Random Numbers
Session 3 
(Tue, 3/6)
:
Objects

Most things are Objects

Calling Methods

String, Date, Boolean, Integer, Float, Array, Math...

Events

in HTML and

in JavaScript
Session 4 
(Thur, 3/8)
:
Why Object Oriented Programming (OOP) in JavaScript

Creating your own Objects

Using your own objects
Sesion 5
(Tue, 3/13)
:
AJAX

Single Origin Policy
Session 7 
(Tue, 3/20)
:
Libraries

jQuery:

Selectors,

Animations,

AJAX,

Manipulating the DOM
Session 8 
(Thur, 3/22)
:
More jQuery:

looping with $.each,

traversing the DOM
Session 9
(Tue, 3/27)
:
MVC JavaScript

Backbone.js
Session 10
(Thur, 3/29)
:
JavaScript on the Server - Node.js

What should you do next?

Start using JavaScript in your projects

Learn an MVC javascript framework:

Backbone.js

Learn a back-end language:

Ruby,

Python,

PHP,

ASP.NET
Will Barrett has been designing and building web applications from scratch since 2007. After being educated in design, Will's experience as a developer took him from giant ad agencies to new small companies, with a fair amount of independent consulting sprinkled in the middle. In the Ruby world, Will has authored gems, contributed to open source projects, and worked with Valley- and Chicago-based startups on cool digital products. When he's not beating his head against a text editor, Will performs on the cello with his Piano Trio, plays Wii with his fiancée and nurses his coffee addiction.
When & Where
900 Chicago Ave
#104
Evanston, IL 60202


Tuesday, February 28, 2012 from 7:00 PM to 8:30 PM (CST)
Add to my calendar
Organizer
coLab Evanston is a coworking space for companies, individuals, and organizations. We are a member-only community, driven by the need for collaboration and interpersonal interaction in a work-centered environment. coLab is ideal for individuals or teams who are tired of working from a home office or public, coffee-shop environment.
Our members are entrepreneurs, not-for-profit leaders, web designers, programmers, sales people, and employees of large companies and organizations. The common factor uniting these individuals in the coLab community is the need for "a space apart" to get things done.
coLab Evanston is located at 900 Chicago Ave, Suite 104, in Evanston, IL, just a few yards from the Main Street EL stop (CTA) and Main Street Metra stop (Union Pacific North). We are open Mon-Fri, 8:30am - 5pm.