Description
Join Master Artist Jill Hoy for a Plein Air Weekend
Imagine a whole weekend of creative indulgence in a stress free and relaxing environment. This workshop is designed for beginners as well as intermediate artists. You will create fine oil paintings even if you've never painted before. Jill Hoy, master artist, will lead participants in plein air (painting outside) exercises designed to teach you the basics of painting and beyond. This location features five lighthouses, including the iconic Portland Head Light, as well as scenic overlooks from which to capture the beauty of nature.

Over the course of the weekend, there will be field demos and one-on-one instruction to all the students. Focus will be on the basic fundamentals of creating a successful painting through a better understanding of composition, values, color, and their proper relationships.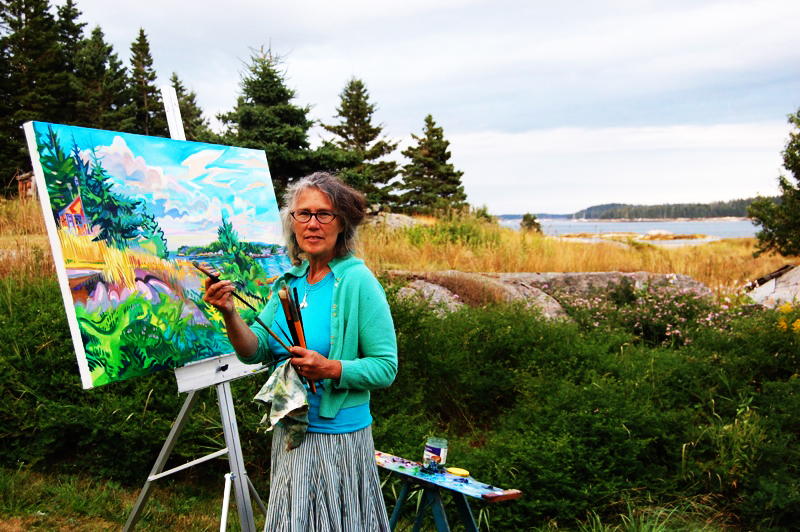 Jill Hoy's work is in over 600 private and corporate collections in the United States. She has been a professional working artist for the past 40 years. The work she creates in Maine is inspired by direct observation of the landscape and includes seascapes, architecture, and gardens. The artist is especially interested in the effects of natural light, color, and pattern. Her use of vivid color in her paintings results in surfaces that are richly and intensely painted with images that seem to vibrate. Jill considers the quality of light to be an important element in her work. "The light in Maine is crystal clear, with a sharp-edged clarity and a gem-like quality. I often work in the morning or late afternoon when these qualities are especially strong." As a result, her paintings capture specifics of time and light.
---
Workshop Overview
Friday, October 14th from 3:00 p.m.-6:00 p.m. Begin your weekend in our private studio in South Portland where you will be immersed in a collaborative sketching exercise designed to help you reduce your fear of drawing and get to know the other workshop participants. You will end this day inspired, refreshed and eager to begin again Saturday morning. Take advantage of our room block at Hilton Garden Inn Portland Downtown Waterfront for accommodations, located in the center of Portland's Art and Foodie culture. If you don't have ground transportation, shuttle service can be arranged to and from the hotel.
Saturday, October 15th from 10:00 a.m.-5:00 p.m. Embrace a full day of creativity on location. Jill will begin by demonstrating the best practices for plein air painting. You will work on several guided paintings throughout the day with one-on-one instructor feedback. We'll take an hour break for lunch so you can visit one of the many restaurants within walking distance. Following lunch, everyone will share their works-in-progress and receive individual direction from the instructor. The remaining time will be spent working on individual paintings and taking advantage of Maine's "golden hour" lighting.
Sunday, October 16th from 9:00 a.m.-2:00 p.m. Our final day begins at a new location, where you will use your newly acquired skills to create a painting from start to finish. Jill will be on hand for questions, individual attention and artist demos. Around noon, we'll head back to our private studio for a final review of everyone's work and a chance to share your progress with one another as the workshop comes to a close.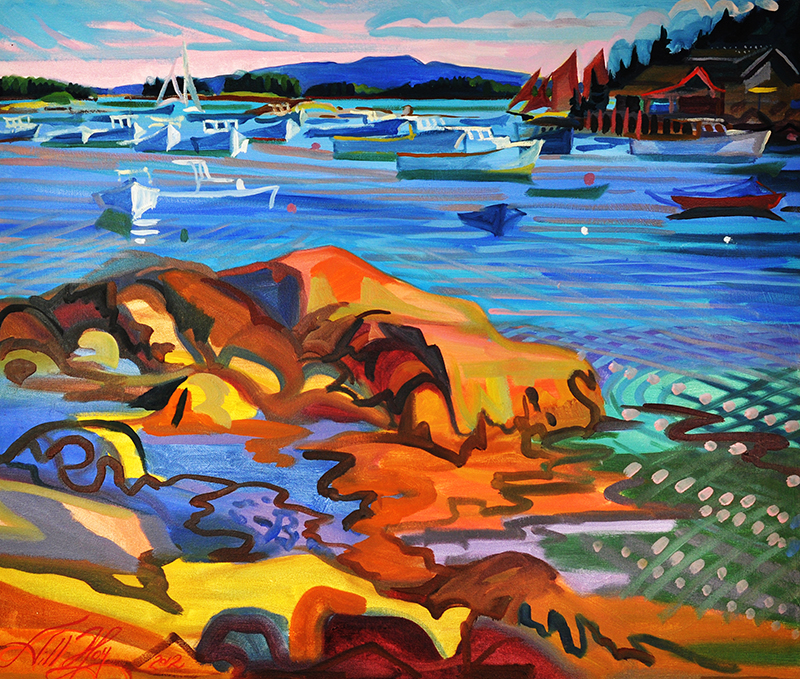 Arrive a few days early or stay a few days more to take advantage of this artistic city by the sea. Visit the islands of the Casco Bay on a ferry boat; check out the Portland Museum of Art, enjoy a foodie walking tour or a traditional tour of historical Portland's Old Port and the downtown Arts District; and experience many shopping, restaurant and musical offerings. Click here for more info about Portland, the city that blends the present with a very special past.