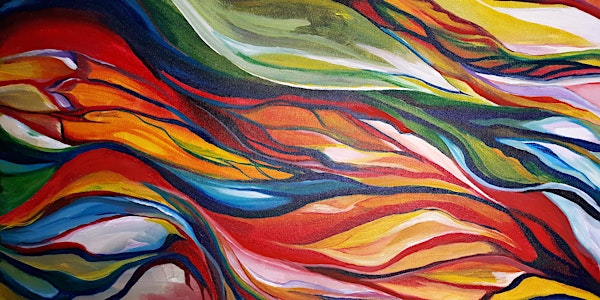 Learn to Paint Abstract with Annika Elizabeth
Learn to paint in abstract form with Annika Elizabeth on Zoom.
Date and time
Wednesday, June 30, 2021 · 2 - 3:15pm PDT
About this event
Supplies:
- Any size canvas board (11x14 recommended)
-Mid price range acrylic paints or delta ceramcoat in primary colors, plus orange purple, black and white.
-paint brushes
- paint palette or plate to squirt paint onto.
-cup of water and rag for cleaning brushes
-curiousity
I do recommend canvas board and mid price range acrylic paints. Surface makes a difference as well as using cheap paint will give an inferior experience and quite possibly make you think you are incapable, when in reality, it is just very bad paint and surface. I'd choose the delta paint bottles over the cheap acrylic sets you get in a kit.
For simplicity, I recommend primary colors, orange, purple, black and white. I personally work with less colors and I will show you how to blend new color on the canvas and save paint. I never mix color on my palette with my style, but you will not be limited to doing things exactly as I do!
This class is being offered free, as I test the idea of teaching. It is you, who will help teach me how to teach!
This class will be offered on zoom and will require two log in sessions, as I am doing this as free as I can. If I like this way of teaching, I will pay for zoom for upcoming classes.
If you love what happens here, and want to paint with me again, a 20% discount will be offered for one paid class.