Treat yourself to this meditation retreat designed especially for beginners! Learn how to build and maintain a daily meditation practice.
About this Event
Do you keep hearing about all the benefits of meditation, but aren't sure where to start? Or perhaps you need pointers for improving and stablizing your meditation practice. Join this introductory meditation retreat designed especially for you! Kadampa teacher Noreen Flack will describe the Buddhist approach to training the mind, give tips and tricks for starting and maintaining a regular meditation practice, and impart advice for setting up a personal meditation space for inspiration and motivation.
Applying these methods in everyday life leads to deep happiness, a sense of purpose, and harmony in relationships. Everyone is welcome to join this practical, inspiring retreat!
Retreat Schedule
Session 1 | 9:30-10:30am | Why meditate?
Session 2 | 11:00am-12:00pm | How to focus with mindfulness
Session 3 | 1:00-2:00pm | Concentration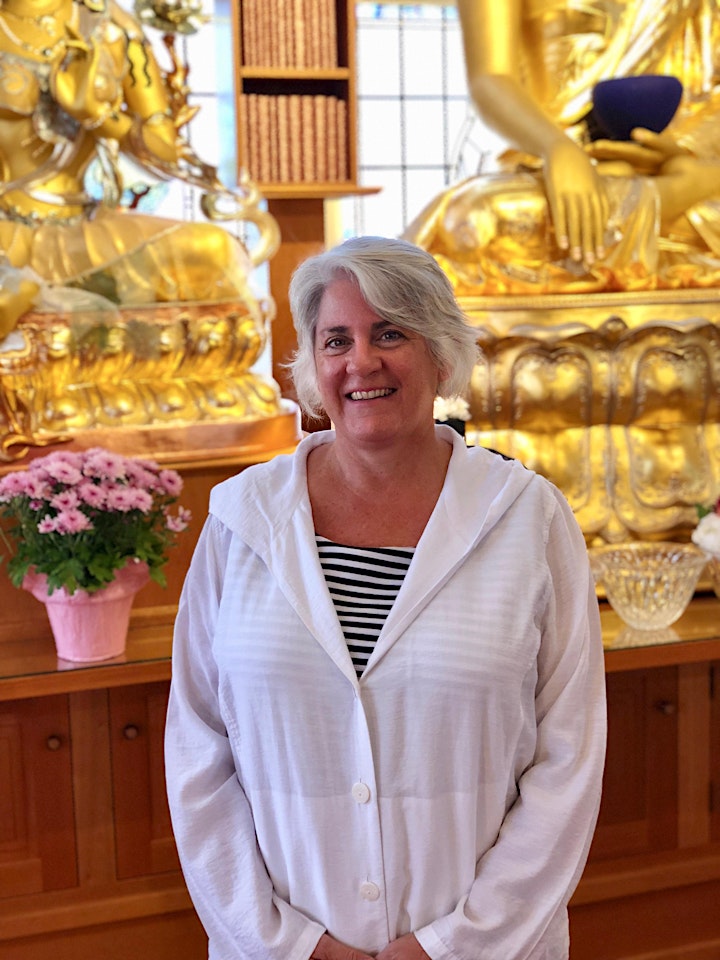 About the Teacher
Noreen Flack has been studying and practicing Kadam Dharma for more than two decades, and has many years of experience teaching beginner and intermediate students. She currently teaches the evening Foundation Program class, and previously spent eight years serving as Education Program Coordinator then Administrative Director of Kadampa Meditation Center Washington, helping Kadampa Buddhism to flourish in the Pacific Northwest. Noreen is deeply respected for her clear teachings and humble example of a modern Buddhist practitioner.
Registration
$35 ($25 for supporters of Kadampa Meditation Center WA).
This event is being offered by live-stream for those in the Pacific Northwest region of the US (including WA, ID, MT & AK; outside this area? Find a Kadampa Center near you). Registrants will receive a link enabling them to watch and listen by phone, tablet or computer.