Learn the time-honored tradition of making holiday tamales, and take home your handiwork to enjoy this season.
About this event
The class for which folks clamor all year long returns this year just in time for a cherished Texas Christmas Eve tradition.
Join eager tamale makers-to-be as we gather around the table for a traditional tamalada. Learn the ins and outs, dos and don'ts of classic Mexican tamales, and take home a dozen of your very own handiwork-- traditional hand-rolled pork tamales.
Class is BYOB and light snacks will be served.
Please contact organizer with any dietary restrictions prior to class. We make every effort to accommodate with prior notice, where possible.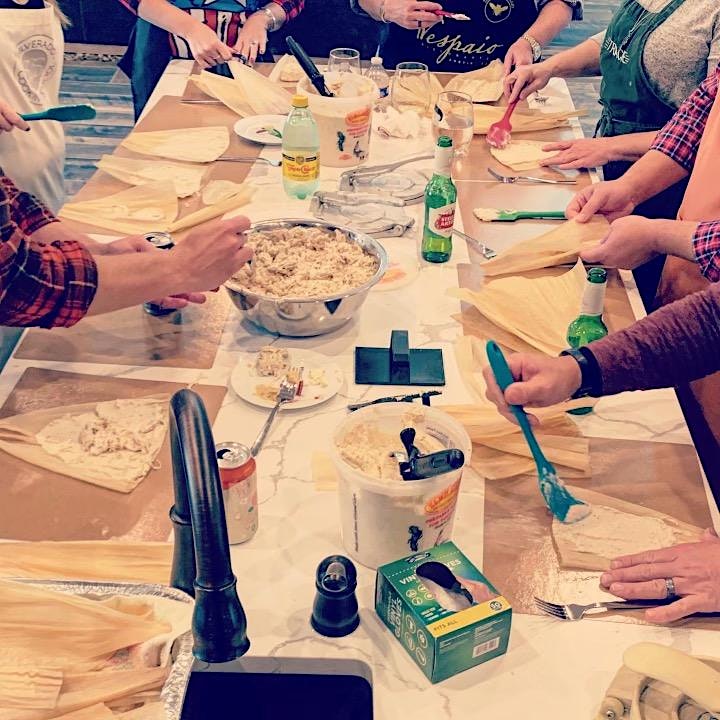 Can't make the class? You're still in luck this year. WHILE SUPPLIES LAST, you can order From Maggie's Farm Handmade Tamales!
ORDERS ARE OPEN for 2021 Holiday HANDMADE TAMALES | From Maggie's Farm, now in its 13th season. This year, enjoy
Tamales— $16/dozen
🫔Traditional Pork
🫔Chicken
🫔Vegetarian Black Bean (No Lard)
🫔Tamales Dulce - sweet tamales
Sauces— $10/pint
• Mild Chili
• Poblano Cream
Delivery 12/23
$10 Austin |
$15 Round Rock, Georgetown, Cedar Park, Leander, Manor, Buda, Kyle
Pick up on 12/22 4-6pm Free
Shoot me an email at frommaggiesfarm at gmail dot com (no spaces, just avoiding SPAM) with your order, including your email, and I'll return with a total and payment options (Venmo preferred.)
SUPPLIES ARE LIMITED, FOLKS. Jump on it! ♥️🌲🎉🙏🫔
Organizer of Learn to Make Handmade Tamales
About Maggie Perkins: When food writer, former farmer, and market chef Maggie Perkins isn't preparing seasonal dishes on the fly at local farmers markets, you might find her at a backwoods barbecue joint in Mississippi, comparing chargrilled oysters in the Big Easy, or trading food folklore with a fishmonger on the coast. Her true north is in her home kitchen, puttering about, spinning vintage vinyl, perfecting her creole cooking techniques, and developing recipes she shares in print, and on her blog, Notes from Maggie's Farm.