Learn to Instantly Build Chemistry with Anyone

Weekly Event - Every Tuesday: 6:45 PM to 9:00 PM (PDT)
Event Details
In this class, we will go over the principles of influence and interaction through the science of learning, behavioral change and re-training of the brain.

From making new friends to meeting and attracting the opposite sex or even just having fun in line at the grocery store, we will discuss skill-sets to thrive in any situation and make you feel like a social dynamo.

Instead of vague advice such as "be yourself", "don't be needy" or "have more confidence," we will focus on finding what you can concretely DO to bring about the results you want. When you use the science of learning and behavior change, you'll be amazed at how quickly you can make changes that you never thought possible.

Psss: Come with an open mind and be here on time!
About your Instructor
After being diagnosed with skin cancer on his face, D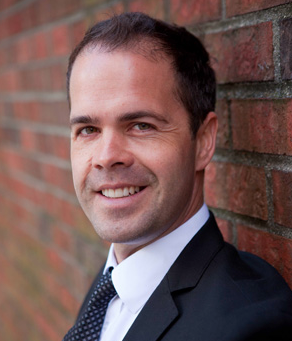 evon Ash went through a bout of depression that robbed him of his once natural social ability. Fortunately, he was able to recover stronger than before with the research and implementation of skills within social psychology and human behavior. With these new-found social skills, Devon learned that social behaviors could be formalized, scientifically confirmed, and, most importantly, adopted by anyone.
Empowered by this experience, Devon Ash decided to co-found Social Fluency, a training company that focuses on drills and real world exercises to teach positive, life-changing social habits through unique teaching techniques and skills-based approach. Armed with proven results and cutting edge brain-changing technologies, Social Fluency is guaranteed to change your life, personally, professionally and with powerful results!
Where

Social Fluency SoMa office
156 2nd Street
San Francisco, CA 94105


Weekly Event - Every Tuesday: 6:45 PM to 9:00 PM (PDT)
Add to my calendar
Organizer
Social Fluency
Social Fluency is dedicated to the goal of helping others achieve their true social potential, reduce the pain of social tension, and remove barriers to developing successful relationships in all facets of life —whether they be professional or personal. We teach the art and science of communication.
Learn to Instantly Build Chemistry with Anyone