Description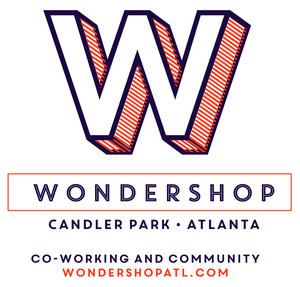 Wondershop ATL is an amazing space in the Candler Park Neighborhood Offering Learning and Networking Opportunities for the Community.
Boyd & Belinda have partnered to help you increase your sales and learn about sales coaching after an amazing information packed workshop.
What if you could get an immediate boost from you & your sales team?
What if you could, in 1 hour, get excited to gather more referrals, make more prospecting calls, and improve your closing ratios?
What if you could send yourself & your people out on fire ready to charge into the world and generate more business?
That's exactly what we do for you in our "Immediate Results Sales Training Workshop."
AND it's completely COMPLIMENTARY!
WONDERSHOP is Atlanta's first hyperlocal co-working space located in Candler Park. What's co-working you say? Well, it's like you work in an office but you get to decide when you go in and how long you stay. You rent by the month (or by the day) and you've got desk space, kitchen, wifi, printer, and other folks who "get you". We also have a conference room!
Just 2 blocks from the Candler Park MARTA station, 5 minute walk to Flying Biscuit & Little Five Points, we house neighbors from Lake Claire, Candler Park, Edgewood, Kirkwood, and Inman Park. We're built into the neighborhood so folks can walk, bike, or skip to work whenever they need a break from the distractions of their home office.
We also host art shows, biz networks, & other fun stuff so ADD YOUR EMAIL (to the right) and we'll keep you posted – even if you don't work here.
Boyd Baker (that's me sadly) opened this space in May of 2017 to connect other solopreneurs, creatives, emerging biz folks, & neighbors. Seeing this old recording studio available right down the street from home, it just seemed like a good addition to our neighborhood. My hope is that WONDERSHOP 9 to 5 is a coworking oasis just down the street where you can get some biz help, complain about the weather, Have a private conference, and get work done that matters to you.
After the "office" closes, I try to energize this cool corner with fun community energy. Art shows, book clubs, tutoring workshops, I'm open to anything that uses the space to benefit the community. Drop me a note if you've got a brilliant idea. Hoping to fill up the calendar this fall with great programs.
Belinda can be contacted @ 678-617-4785 or www.BelindaLandersJacksonSWC.com