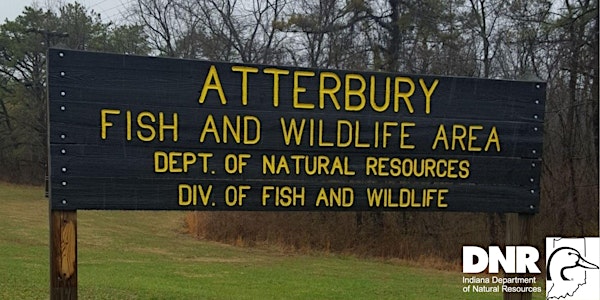 Learn to Hunt: Waterfowl, Atterbury FWA
Learn the basic skills and techniques required to be a successful waterfowl hunter.
When and where
Location
Atterbury Fish & Wildlife Area 7970 S Rowe St Edinburgh, IN 46124
About this event
Learn to Hunt workshops are species specific multi-day workshops tailored to new hunters or those interested in learning about hunting. Participants must be at least 18 years old or accompanied by a parent or guardian to attend.
This workshop is being conducted in cooperation with Indiana Ducks Unlimited.
This Learn to Hunt Waterfowl workshop series consist of two sessions: combination classroom/shooting range and mentored hunt. Participants must attend the combination classroom/shooting range session in order to be eligible for the mentored waterfowl hunt session. The hunt session will take place during waterfowl hunting season. Hunt session availability will depend on mentor availability and are not guaranteed. You are not required to have a hunting license for this session of this Learn to Hunt: Waterfowl workshop. Participants must acquire a valid Indiana hunting license, Indiana waterfowl stamp, and federal duck stamp before attending the hunt session during waterfowl hunting season.
Purchase your license here.
During the classroom portion, participants will become familiar with:
• Indiana waterfowl hunting laws
• Basic waterfowl biology
• Methods and strategies for hunting waterfowl
• Recommend equipment for waterfowl hunting
• Where to hunt waterfowl
• Recipes for cooking waterfowl
During the shooting range portion, participants will become familiar with:
• Basic firearms safety (both at the range and in the field)
• Shooting techniques (stance and form)
• Shot placement (sighting or patterning to know where to aim)
• Basic firearm maintenance (cleaning and care at the range and in the field)
All firearms, ammunition, and safety equipment is provided for the shooting range session. (Participants are encouraged to bring their own equipment if desired)
Portions of this workshop will be outside, please dress accordingly.
There is no cost associated in attending this workshop.
Pre-registration is required to participate in this workshop due to limited space, if you have already taken this program before please contact organizer prior to registration.