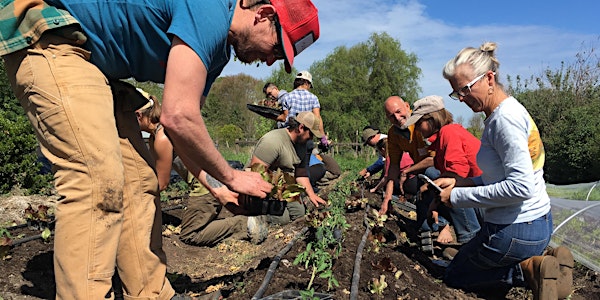 Learn to Farm - The Singing Frogs Farm Way! 2020
When and where
Location
Singing Frogs Farm 1301 Ferguson Road Sebastopol, CA 95472
Refund Policy
Contact the organizer to request a refund.
Description
Singing

Frogs

Farm

is proud to continue our intensive, hands-on workshops to teach the science and mechanics behind our multi-award winning, no-till, agroecological, intensive and profitable

farming

methods. Build your ecology, both above and below ground. Learn how to

farm

with (and for) Mother Nature. Understand how, in using these natural systems, you too can increase your soil organic matter, crop nutrient density and overall productivity.
The workshops will give participants the hands-on experience that, for many of us, is the best way to learn... by doing. We will cover and discuss the following topics:
Overview of our Intensive, No-Till

Farming

Model

Basics of Soil Biology and Principles of Better Soil Health

Establishing New No-Till Beds or Fields

Seeding and Nursery Management

Compost, the Science and Application

Bed Preparation, Transplanting & Multicropping

Year-Round Production and the Management of No-Till Beds

Alternate Methods for No-Till Bed Management

Ecological Foundations, Hedgerows, Pollinators & Beneficials

When & When Not to use Mulch: Options and Applications

Tools for Non-Mechanized, No-Till

Farming

Crop Planning
We are offering 3 intensive, single-day workshops this spring plus 3 this autumn.
Tuesday, March 24th - CANCLED DUE TO COVID-19
Thursday, April 16th - CANCLED DUE TO COVID-19
Friday, September 18th (the day after the Heirloom Expo)
Monday, October 5th (the day before the Peak Prosperity Seminar)
Workshops will run from 9:00 am until 4:00 pm with a 30 minute lunch. We'll spend an intensive day in the fields and send you home with new knowledge, skills and techniques for soil building, carbon farming and enhanced production as well as a dozen pages of notes on some of the nitty gritty details of our unique farming system.
Please bring your own lunch. We will provide coffee, tea, and veggies from the farm for you to snack on, but please come prepared with food to fuel you through the day. Tools will be supplied. Please dress appropriately including boots, hats or gloves if desired, and a water bottle. We will be working.
Cost of the workshop is $345. The fee includes $50 towards our scholarship program for

farmers with a financial barrier

. If the price of the workshop is an absolute barrier to your participation, please get in touch with us at info@singingfrogsfarm.com and use the subject heading "Workshops, Spring 2019".
Beginning Farmer 'Extended' Intensive
New this Spring, we're offering an opportunity for 1-2 beginning farmers per workshop to have an extended learning experience. For one to three full days post workshop you will work alongside our farm crew to gain more experience and insights into bed-preparation, harvest, seeding and more. We are opening this experience for those who have at least one year of production farm experience and are currently operating, or have firm plans to begin, their own farm. Apply with a brief description of your background and interest via email to info@singingfrogsfarm.com using the subject heading "Beginning Farmer Extended Intensive".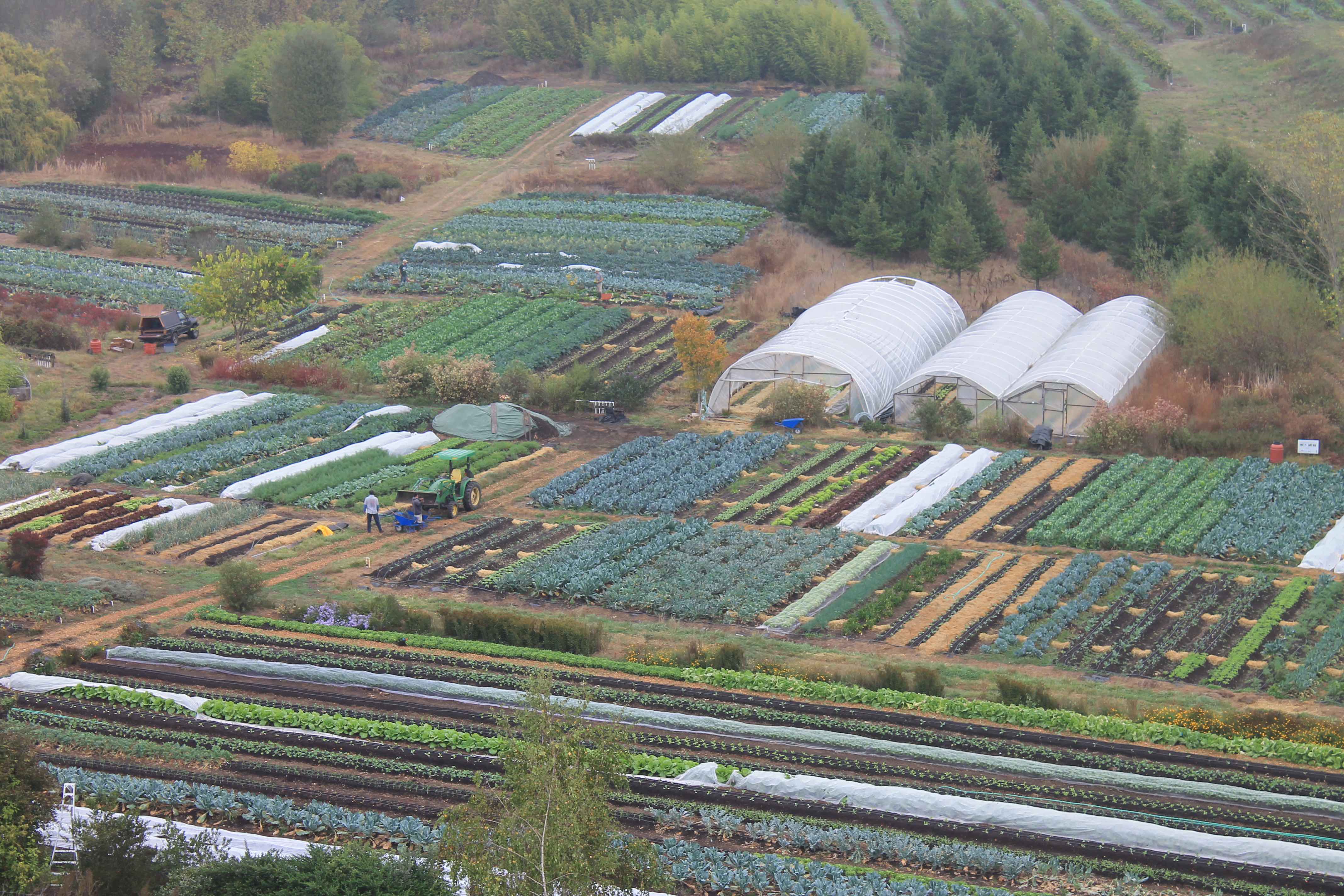 "As beginning

farmers

, we visited over 50

farms

in our search for a model. As soon as we saw

Singing

Frogs

Farm

a light bulb went off in our heads. Using Paul and Elizabeth's

farming

model we have transformed our small urban

farm

into an ecologically and economically sustainable operation. We have witnessed first hand the positive effects of working with nature to grow more nutrient dense produce for our community. We are so fortunate to have met such amazing

farmers

, educators, activists and all around great people to inspire us as we "grow" as

farmers

."
-- Farmers

Shanon and Michael at Hillview

Farm

, Auburn, CA