Description
OVERVIEW
IP Attorney, Noel Gillespie will explore how to use and manage IP portfolio to continuously create additional value for a business. Often, a company's IP portfolio can have value in other verticals, industries and or markets. With proper planning early on and sound strategy when the time comes, a company can unlock these additional opportunities, through sale, licensing, enforcement, and acquisition of complementary IP. A variety of these strategies will be covered as well as how to prepare for them ahead of time so the potential can be communicated to potential investors, buyers, partners, etcetera.
When developing a plan to capture and protect a company's intellectual property (IP), it is important to understand the various stages involved, what stage the company is currently in, and what is coming next. There are three important stages that effect how a company will develop and protect its IP portfolio. The "Initial Stage" generally corresponds to the startup phase of the company, often before employees have been hired and before any IP has been captured or any protection sought. The second phase is the "Market Defense Stage" in which the company has reached the market and now faces competition, competition that may be knocking off or otherwise making use of the company's IP. And the third stage is the "Maintenance Stage" that corresponds to when the company's products and the relative status of the competitors in the market are established.
In this session, IP Fundamentals #3, Noel will address the third stage in IP progression, the "Maintenance Stage". This event applies to startups to well established businesses who want to leverage IP for innovation and new revenue streams.
AGENDA
6:00 PM - 6:30PM - Networking, light dinner and refreshments
6:30 PM- 6:45 PM- Demo/Sponsor intoductions
7:00 PM - 8:30 PM - IP Workshop and Q & A
MATERIALS
A comprehensive printed workbook and reference materials is included in the price of the admission.
---
DEMO/SPONSOR TABLES
Reserve a demo or sponsor table and get great exposure!
Demo/Sponsor table includes:
- 1 (one) event ticket
- ½ shared Demo Table
- Promotion to guests before live event, from 5:30pm-6:45pm
You will also be able to talk for one minute in front of the entrepreneurs, investors, innovators and tell them about your company from 6:45-7:00pm.
Limited availability.
---
SPEAKER BIO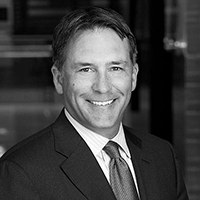 Noel C. Gillespie, advises clients on strategic patent portfolio development and implementation to protect their technology and achieve their business objectives. Noel's practice focuses largely on startup and emerging growth companies, for which he provides counseling with respect to IP portfolio deployment, due diligence, licensing, enforcement, data privacy, and other business advice involving IP and technology concerns. He has extensive experience working with telecommunications companies, especially wireless telecommunications companies, wireless health, health information technology, medical devices, clean tech, and software and Internet companies.
ORGANIZER

PREMIER SPONSORS

Procopio - Ranked among the Best Law Firms by U.S. News & World Report from 2014-2016.

VentureMoney Management Co. – Investment firm headquartered in San Diego.