It's a New Year and so why not use that as a fresh start. What if you could see your life in 5 years, would you, could you ?
About this event
This workshop is a great way to start the year! Where do you see yourself in 5 years? Do you want to know? Join us for this day of discovery. Here's the plan for the day.
9-9:30 Online with Luz
9:30- 10:00 Offline to do Exercises
10:00 -10:45 Online with Luz
10:45-11:45 Offline- Write Your Plan
11:45-12:30 Online with Luz-Share
12:00-1:30 Offline -Vision Board /Vision Box
1:30 - 2:00 Online - Declarations
2:00-2:15 Online- Start of Implementation Plan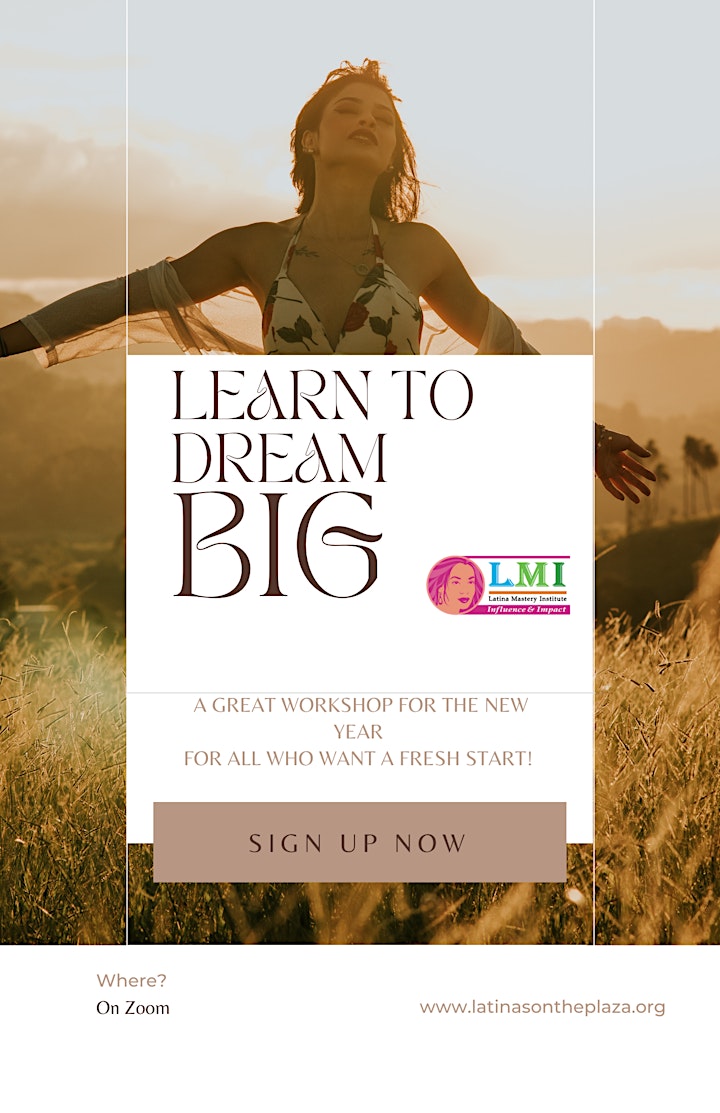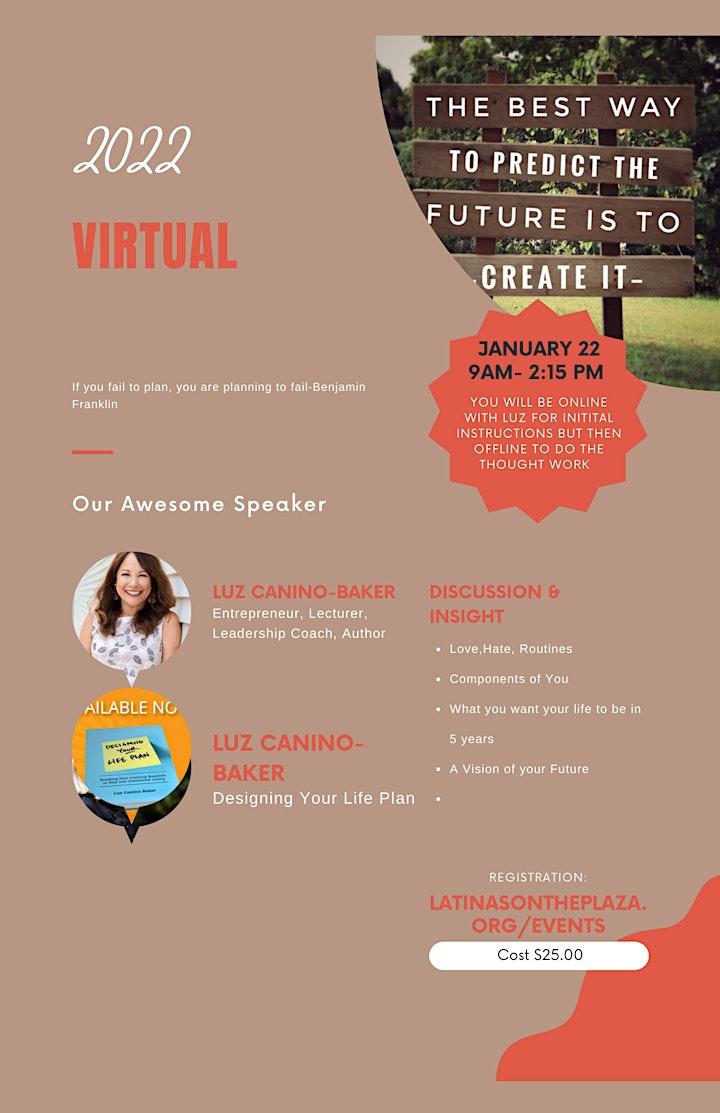 Supplies you will need to purchase
Designing Your Life Plan Book (https://www.amazon.com/Designing-Your-Life-Plan-Intentional/dp/1939418461/ref=sr_1_2?keywords=designing+your+life+plan&qid=1639691730&sr=8-2)
Poster Board -Large size, white & plain or any color that inspires you.
Or
Plain Box (A little bigger than a shoebox.. One you can decorate all sides.)
Stickers (optional)
Magazines you can cut out pictures or words (optional)
Crayons, Markers, etc.
Pictures of your family and friends.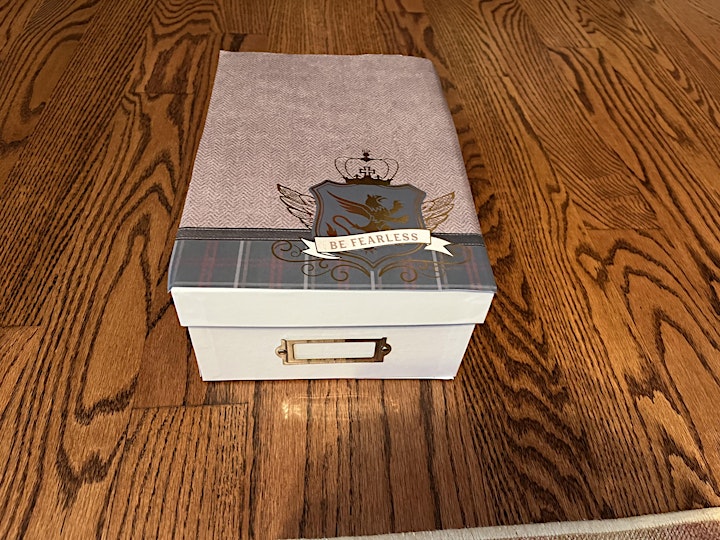 Date and time
Location
Refund policy
Organizer of Learn To Dream Big