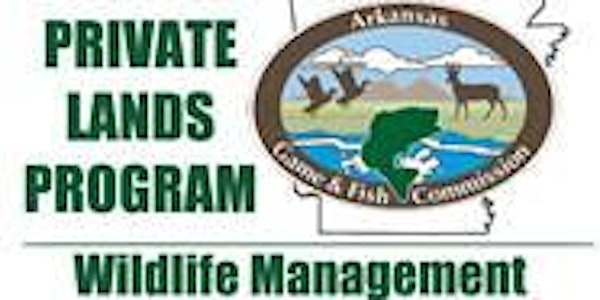 Learn to Burn 2 - Prescribed Fire In-field Application
Location
Rick Evans Grandview Prairie Conservation Education Center
1685 Hempstead 35 Road North
Columbus, AR 71831
This workshop will cover advanced fire weather and a field exercise where fire will be applied to a grassland habitat.
About this event
Two windows (Jan. 21-23 or Jan. 28-30) have been tentatively selected to conduct the L2B2 workshop. One day out of these two windows will be chosen based on the best burn parameters. AGFC will attempt to notify registered attendees 5-7 days in advance of the day selected. The opportunity to register for this workshop will close Jan. 18. 2021.
The workshop will include a classroom segment on advanced fire weather. Participants should come prepared to spend the better part of the day in the field assisting with a prescribed burn in grassland habitat. Appropriate clothing would be cotton fabrics (no synthetics), leather boots with leather laces. all leather gloves, eye protection.
During classroom time, masks and social distancing will be required.