Learn to Avoid Unpaid Consulting Sept 27
Description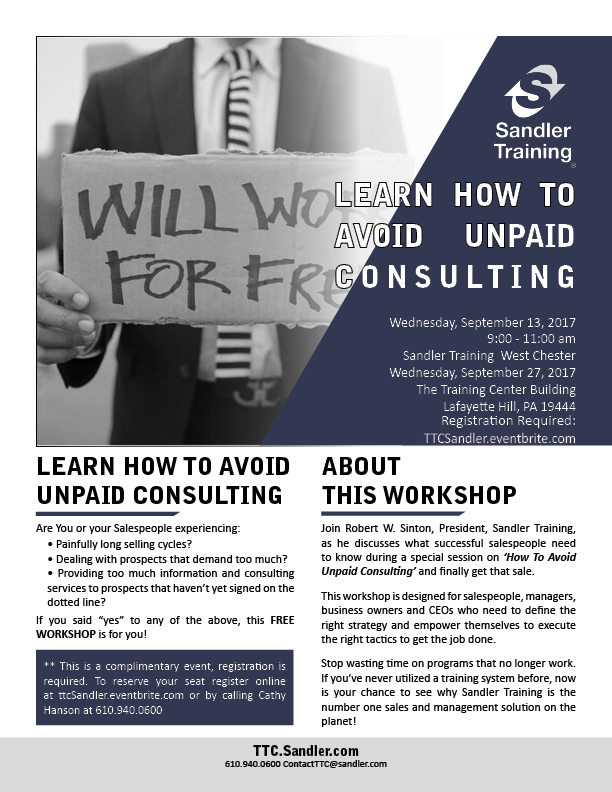 Are You or your Salespeople experiencing:
• Painfully long selling cycles?
• Dealing with prospects that demand too much?
• Providing too much information and consulting services to prospects that haven't yet signed on the dotted line?
If you said "yes" to any of the above, this FREE WORKSHOP is for you!