About this Event
Registration is closing soon. Get your ticket now!
Did you know that you can make your domestic business a large export business? Well, it's never too late to know!
Come and adapt some useful strategy of export and e-commerce and adopt to your businesses. Trust us, your businesses are going to grow bigger than what it is now if you take action!
What you can expect from this workshop:
Fundamental of Exporting
Export Rules & Regulations
Latest e-Commerce Trends
Useful Tools for Online Trading
Secure Payment Method for Cross-Border Trade
Benefits of Online Foreign Exchange Rates (FOREX)
Logistic Solutions for Export
Export Documentations and Best Practices
Speakers of the day a.k.a Export Gurus:
AB Teoh - EXIM Consultant & Author
Judy Ke - Alibaba Certified Lecturer
Kian & Keong - Transcargo Director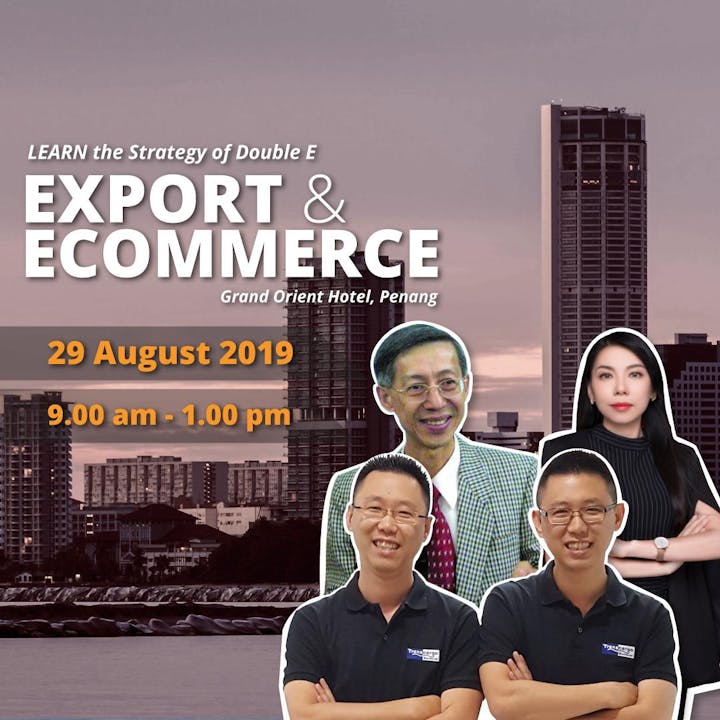 Who must come to this workshop:
People who have scanty or zero knowledge of export and e-commerce
Business/e-commerce owners
Entrepreneurs
Marketers
Exporters
Sales Personnel
Your business partner
Anyone in your company/team (no restriction because we believe that sharing is caring!)
This workshop is totally FREE but ticket is required upon entry. Hence, remember to register to get your tickets and present it to the crew during registration.
Seats are limited. Secure yours today!
Don't hesitate to contact us if you are unable to register or if you have any inquiries:
Janice Lim 012-205 4386