The Secret to Growing a Successful Newsletter
About this event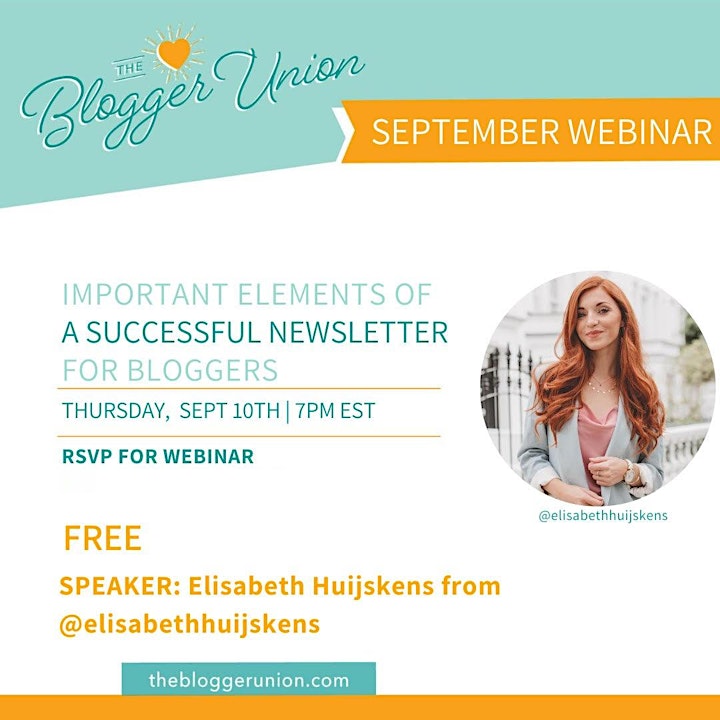 What are you emailing your newsletter subscribers? Learn the secret behind a successful newsletter that you can monetize and grow full of engaged subscribers. Join us, and Elisabeth Huijskens from The Gumption Edition, as we discuss how to grow your mailing list with intention. We'll talk about the importance of having a consistent newsletter, the different elements to include in your emails, and what the heck you should write about in those emails.
About Elisabeth Huijskens
Elisabeth Huijskens founded Trades of Hope, an 8-figure fashion brand creating equal opportunities for women around the world, earned her BA in PR/Communications and her MA in Strategic Communications for Social Change and Advocacy, worked in the U.S. Embassy in London, has grown an organic following of 21k across her platforms, and has lived in Washington, D.C. and London. Elisabeth is a public speaker who is passionate about women realizing they have permission to pursue their dreams with audacious confidence.