Description
Did you ever think you could be surrounded by millionaires, who could truly change your perspective on your financial position? Have you been looking for new ways to multiply your money AND stay inspired with a positive group of people? You've landed on the right page!
What will be covered at this FREE POWERFUL event and training:
Financial Education and the Mindset that the WEALTHY know and use!

How to use your SMART PHONE to make MORE money!

Discover How YOU Can Benefit From A $5.3 Trillion a day Industry!

How to develop ASSETS on a daily basis!

Strategy to develop a PASSIVE INCOME to secure you and your family's future!

FREE tips to show you how to make a LIFESTYLE change and create a new financial revolution!
WHO SHOULD ATTEND:
► New & Existing Business Owners ► Network Marketers
► Real Estate Professionals ► Sales & Account Executives
► Insurance Agents ► Self Employed
► Someone Looking For A Financial Change!
Qualified information delivered by Documented Multi-Million Dollar Producers!
David Imonitie
Justin Owens
Dr. Raphael Spiller
Deel Woods
- THIS WILL BE A LIFE CHANGING EVENT! Don't miss it!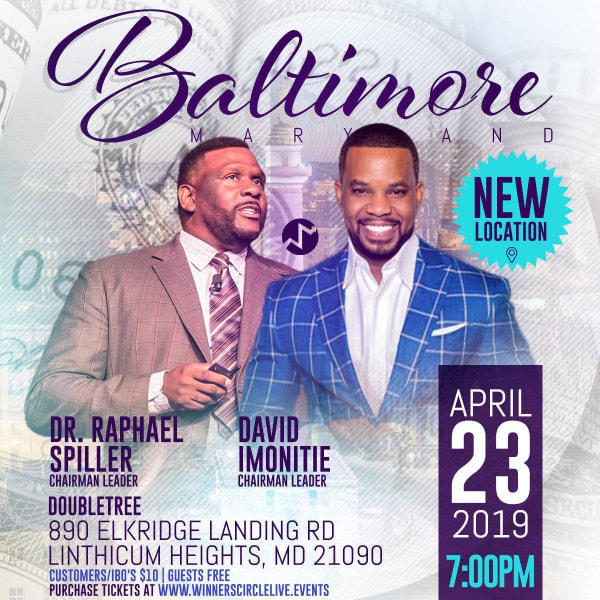 FREE Parking Available
You MUST RSVP to come to this LIFE CHANGING EVENT by indicating this via this invitation. You are able to bring up to 3 ADDITIONAL guests.