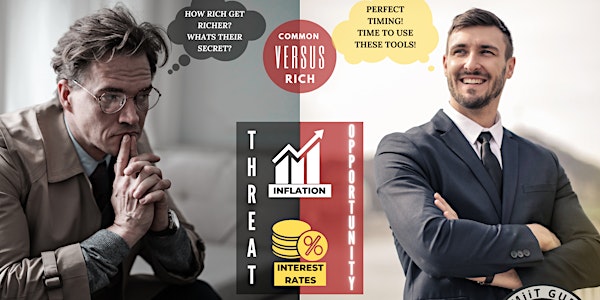 LEARN THE DIFFERENCE BETWEEN COMMON AND RICH - WHAT'S THEIR SECRET?
Learn the secret of the rich and how they double their wealth with high inflation and rising interest rates.
About this event
DIFFERENCE BETWEEN US AND THE RICH ! - LEARN THEIR SECRET !!!
Make researched based investment decisions !!!
How to create wealth that grows in value?
You can beat inflation and interest rates and make them your tools, not your enemy !!!
If you want to learn about it and want to create more wealth then join us on 25th August 2022 at 7:00 PM (Sydney, Melbourne Time) on ZOOM.