Learn the Basics of SEO

Thursday, February 13, 2014 from 8:00 AM to 5:00 PM (CST)
Event Details
LEARN SEO IN ONE DAY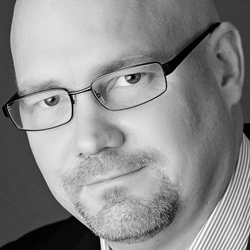 My name is Sean McGinnis and I want you to stop being afraid of SEO. SEO really is not as hard as you think.  
My goal to teach you everything I can about how to generate more traffic to your website. My challenge is to do that in only one day.
312 Digital has taught similar courses with local experts teaching the classes and received tremendous feedback on our Intro to SEO class.
This time around I'm going to teach you PERSONALLY.
The foundation of this class will be a training I created for a boutique Midwest PR Agency that I used to train them on the basics of SEO. If you're a business owner, blogger, PR pro, social media, content marketer or marketing consultant interested in learning more about SEO, then this is the course for you!
I've been involved in digital marketing since 1999 and SEO since 2001. For three years I led a team of 37 SEO consultants in a business where we launched hundreds and hundred of websites for our customers each and every month. And I want to share with you the secrets of SEO:
Want to know the first secret?
It's not nearly as hard as you think it is!
I'm going to walk you step by step through my SEO process, from start to finish. I'll share with you how I've gotten content ranked on page 1 of Google for search phrases like:
Link Building Techniques

Chicago Content Marketing

SEO Basics

QR Code Campaign

Good Storyteller

Learning SEO

Louisville Medical Malpractice Attorney

Many more!
I guarantee you will learn more in this day-long class about how to drive traffic to your web site or blog that in any other environment you've experienced in the past. 
Do you have questions about this class? If so, call me directly at (312) 448-6400
Class Format
This class runs from 8 AM to 5 PM with a one hour break for lunch, which will be provided to all students. We will also have morning and afternoon snacks available for attendees. 
Class Location
Anna Maria Community Center, 407 Magnolia Avenue, Anna Maria Florida, 34216
What You'll Learn
Fundamentals of SEO
History of Search Engines & SEO

Overview of On-page optimization, Off-page optimization & Technical aspects of SEO
On-Page Optimization 
Keyword Research - how to do it, and why it's one of the most important steps in determining what content you should create for your web site.

On-page optimization factors. What matters and why.

Step by step instructions for how to write optimized content
Off-Page Optimization
The importance of off-page optimization

Off-page optimization factors

Link building tactics that work today

Link building tactics that can get your web site banned form Google

Other off-page optimization issues
---
Who should attend Learn the Basics of SEO?
The Basics of SEO will introduce you to concepts used daily by nearly every SEO expert in the country.
This course is perfect for:
Small business owners interested in boosting the eprformance of their existing web site and internet marketing efforts.

Digitally savvy bloggers looking to grow organic search engine traffic to their blog opr website.

Social Media, Content Marketing and Marketing Consultants who want to be more SEO savvy and drive better results for their clients.

PR Pros and Consultants who feel the digital sands shifting under their feet, but want to be able to counsel their clients about rhe basics of SEO.

Individuals who are interested in learning a new skill set to make themselves more employable in a high growth industry.
About 312 Digital
312 Digital is a Chicago-based digital agency that builds high performing websites for business across the US. Learn more about the agency and our services at http://312digital.com.
About Sean McGinnis
Sean McGinnis has been selling and delivering top performing SEO projects since 2001. From 2006-2009 he led one of the largest SEO teams in the nation, at a boutique web development agency based in the suburbs of Minneapolis.
Today, Sean serves as a senior digital marketing leader for a Fortune 100 organization based in Chicago where he leads a team that is driving double digit growth across a variety of digital channels, including PPC, SEO, Email and more.
Sean is also the founder of 312 Digital, a national SEO and Social Media speaker and Adjunct Professor at Elmhurst College where he teaches an MBA class on Social Media.
When & Where

Anna Maria Community Center
407 Magnolia Avenue
Anna Maria, Florida 34216


Thursday, February 13, 2014 from 8:00 AM to 5:00 PM (CST)
Add to my calendar
Organizer
Sean McGinnis
Sean McGinnis is the principal & founder of 312 Digital, a boutique digital agency based in Chicago that builds high performing web sites and SEO programs for businesses across the US. During the day he leads marketing for an e-commerce business inside a Fortune 100 corporation.