Description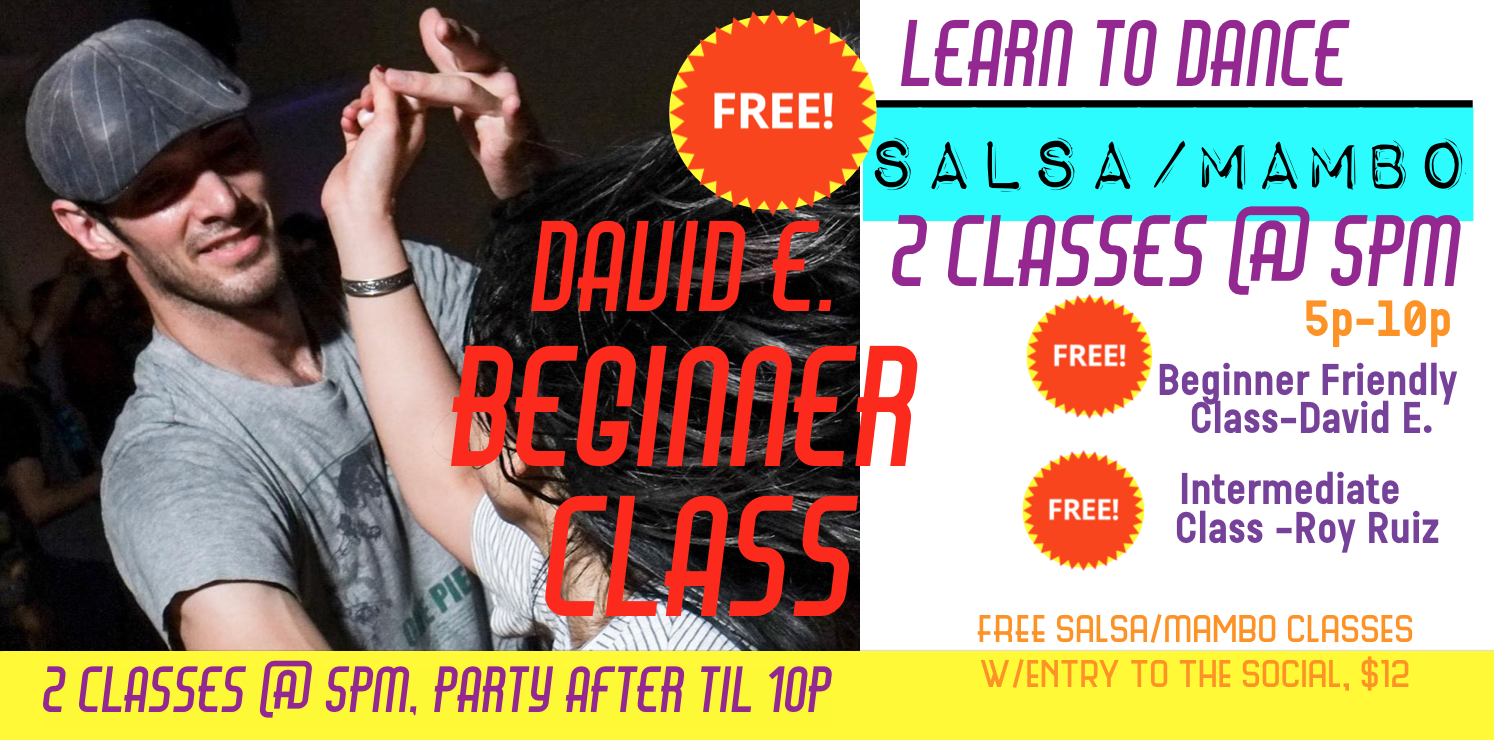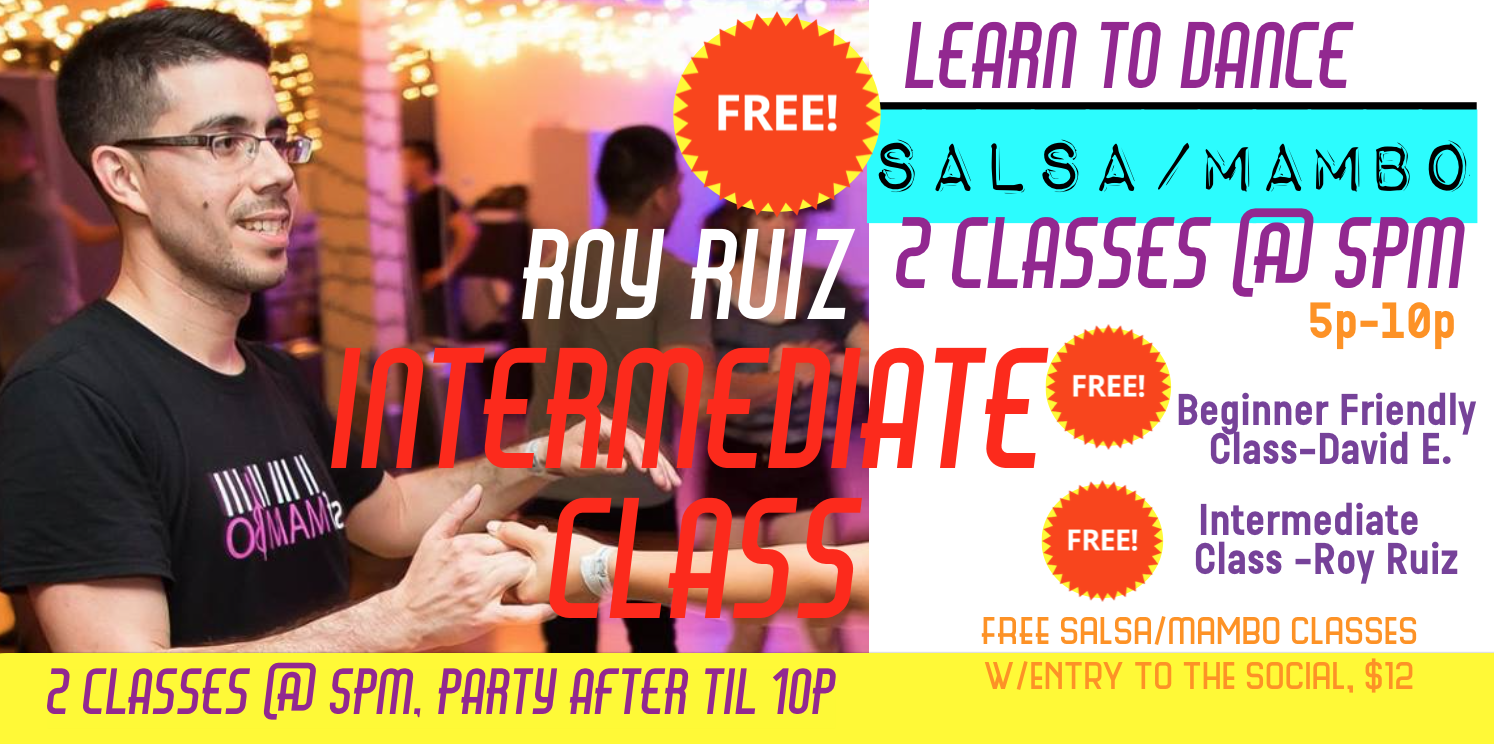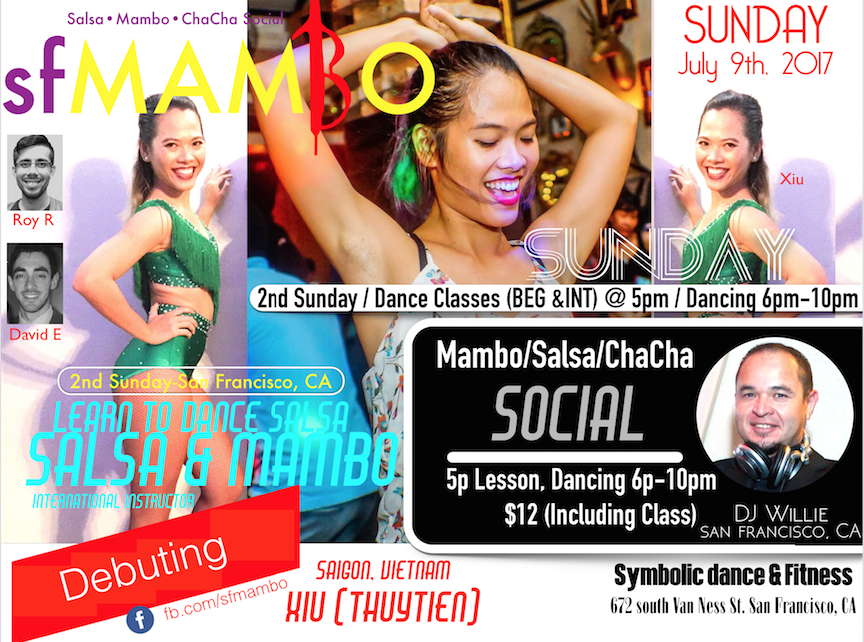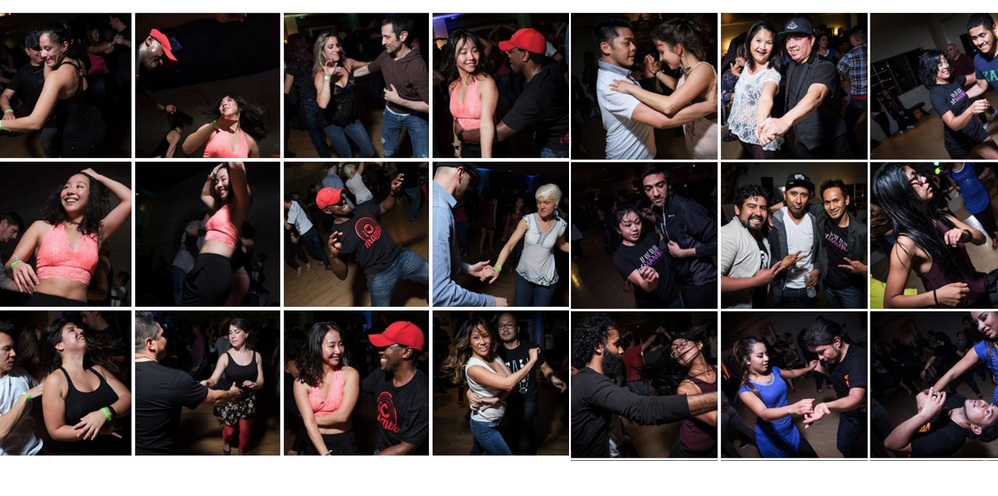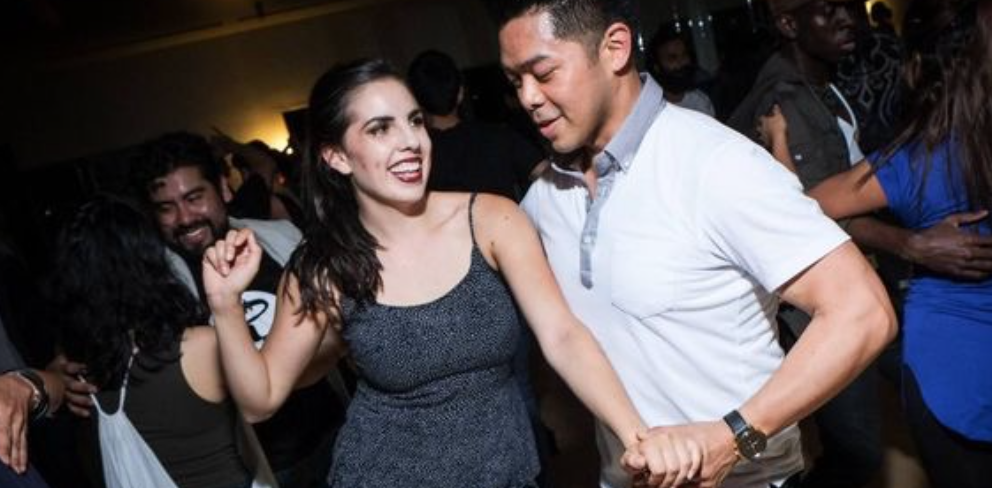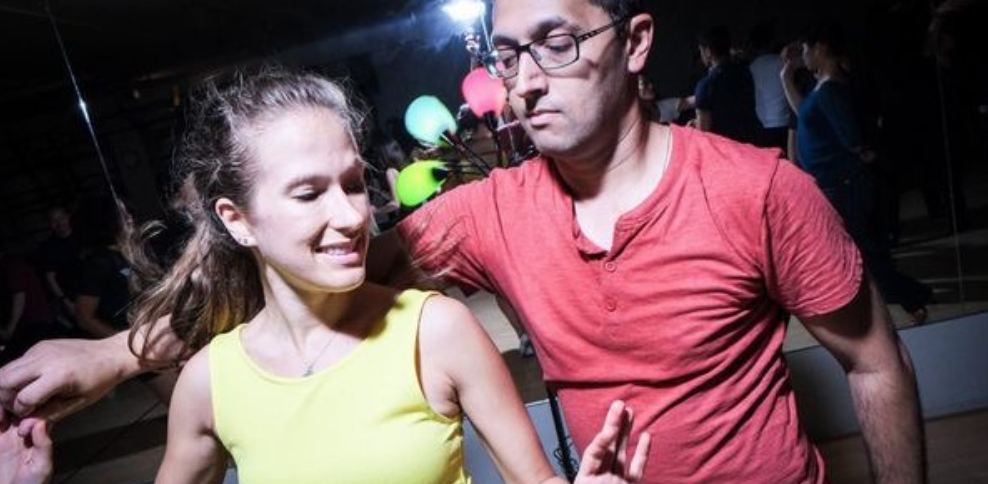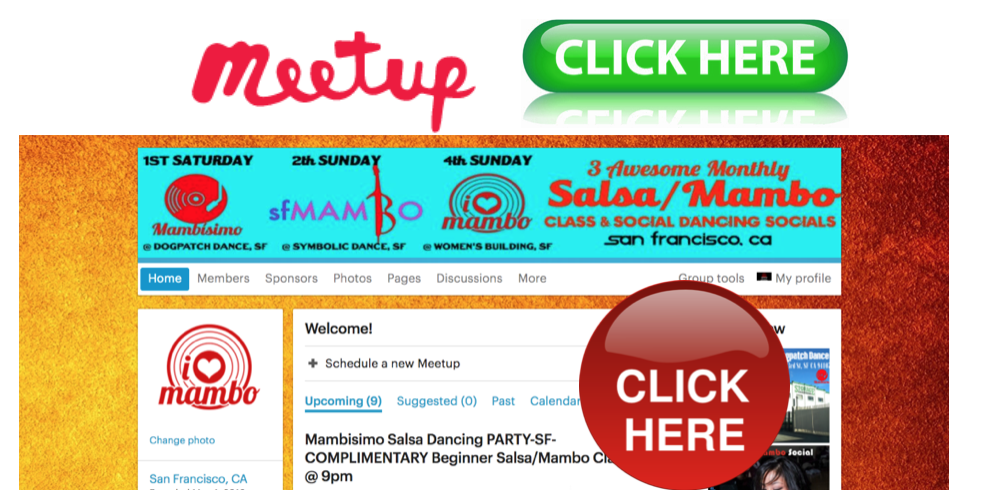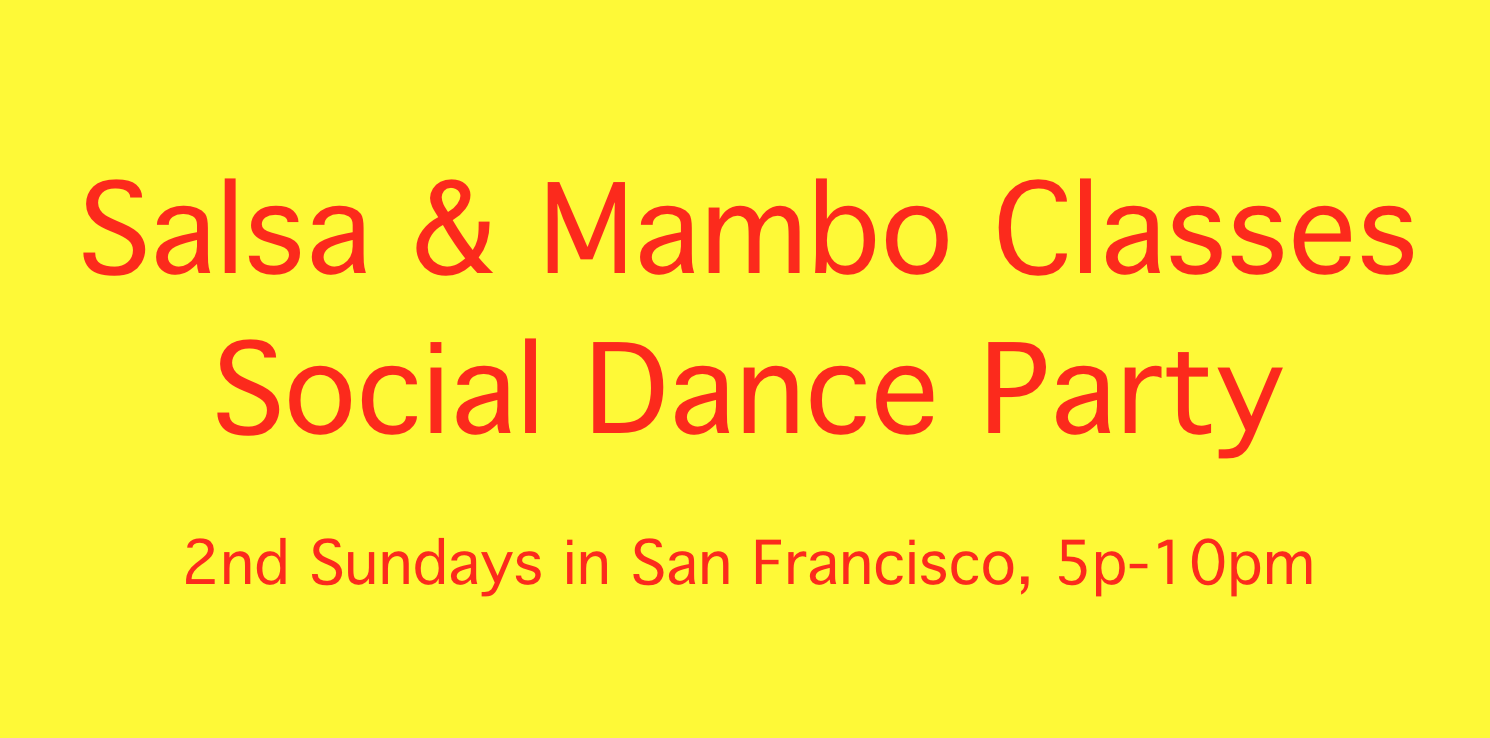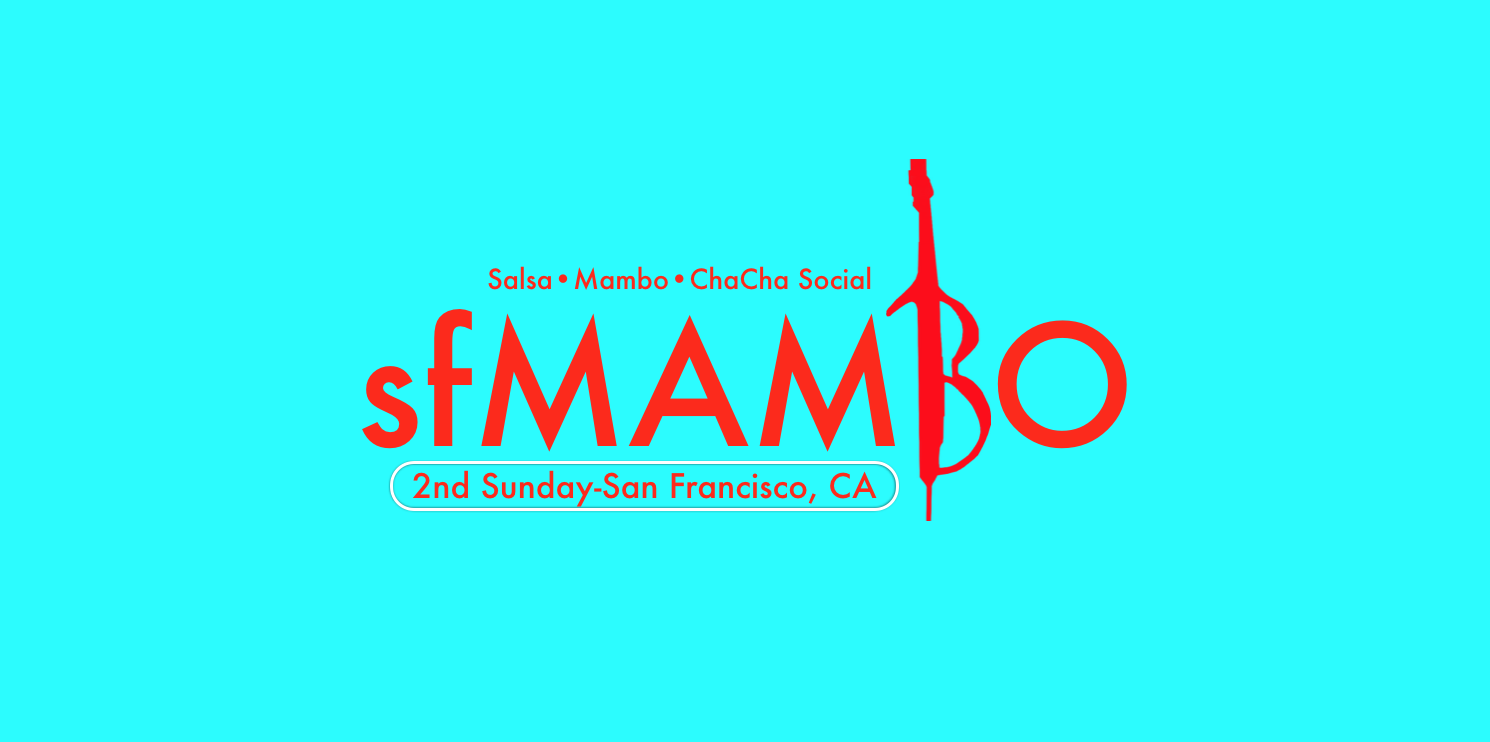 Learn Salsa/Mambo & Party with sfMambo! (Every 2nd Sunday)-San Francisco (Mission District)
Who we are:
sfMambo Social-One of the best dance party socials in San Francisco. We have hosted this salsa/mambo dance class and party for every single month for the past 3+years. Our event is held 2nd Sunday of the month @ Symbolic Dance & Fitness in San Francisco. [you can also find our event on Facebook. Search under SF Mambo]
What we do:
We organizers are too social dancers and we travel across the country and the world to attend some of the most important salsa/mambo parties (Salsa Congresses) so we can relate to beginners and intermediates who want to quickly understand and improve the art of salsa/mambo dancing. For us salsa is more than a hobby, it is a way of life. Sharing is caring and we enjoy learning and teaching.
Our monthly classes and dance party are the extensions of our love and we feel a sense of private being able to share this joy, especially with beginners. Come as you are and get ready a great of os awesome class and social dance party. Here you see the levels from ultra beginners to professionals. Some of the very best salsa/mambo dancers dance here every month. (sfMambo every 2nd Sunday of the month and iLoveMambo, every 4th Sunday of the month)
About our DJs-Our dance party!
sfMambo Social- DJ Willie Martinez and/or Guest DJs. Playing only the best salsa/mambo cha-cha/pachanga for dancers. sfMambo is one of the very best salsa/mambo dancing socials in the Bay Area here you find some of the most passionate salseros in our Bay Area scene.
The Salsa/Mambo Classes
COME EARLY!!! 2 FREE salsa/mambo classes with entry to the social ($12) @ 5pm with Roy Ruiz of Mambo Pica Pica (Intermediate students) and David R. for Ultra beginner friendly class. Two class that is taking place at the same time. These two levels will get you feet wet so start the wonderful journey of salsa/mambo dancing.
sfMambo is 100% not-for-profit so our emphasis is for the love of great music and social dancing. Dance, dance and more dances! :)
More information:
SF Mambo or iLoveMambo on Meetup:
https://www.meetup.com/San-Francisco-Salsa-Mambo-iHeartMambo-Meetup-4th-Sunday/
SF Mambo on Facebook:
https://www.facebook.com/sfmambo/
iLoveMambo (iHeartMambo) on Facebook:
https://www.facebook.com/iheartmambo/