Description
This event is part of Crown Point Ecology Center's Earth Day Celebration: The Big Dig
For more information about Crown Point and details about all of the day's activities and events, click here.
Volunteers who participate in the straw bale house workshop will have a unique opportunity to learn and practice the principles of natural building methods from local architect, Charles Robinson. Building with straw means building with a very small carbon footprint; they are light and easily transported from field to construction site and produced locally in Ohio.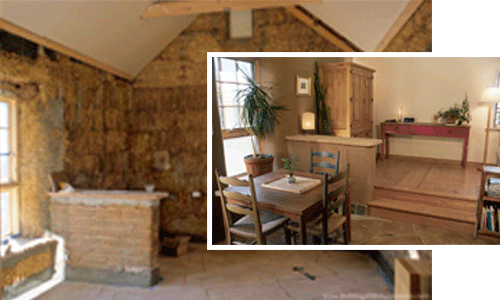 One of the most important characteristic of straw bales for home construction is their insulative properties. The walls are around 18-inch-thick and will give you a cool house in the summer, a warm house in the winter, soaking up the coolness or the heat of the inside and storing. They are also more fire resistant than a traditional wood house. Those thick walls will make your house a little smaller on the
Snacks provided. Lunch will be available for volunteers. Supervised activities available for children throughout the day. Stay as long as you like during this all-day activity.