Learn & Plan with PBS
Learn about free teaching and learning resources available through PBS in this workshop. One clock hour is available for participation.
About this event

Learn how to incorporate high-quality PBS documentary film clips and ready-made supporting resources into your lesson plans. Content appropriate for grades 3-12 is available, with a special focus on the PBS LearningMedia "Ken Burns in the Classroom" collection. We'll take a look at the newest social justice education resources using material from the newest Ken Burns documentary, Muhammad Ali.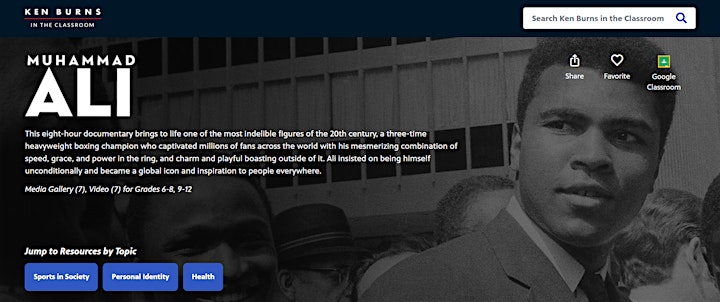 This workshop is presented by KCTS 9 (a part of Cascade Public Media) with support from all WA PBS affiliate stations. We'll show you how to access and implement lessons created by PBS education experts, help you explore other social justice resources available through PBS and talk about support programs and resources for educators available through your local PBS affiliate station.
You'll have a chance to interact with other attendees to share implementation ideas and ask questions of PBS member station staff.