Learn Oracle Card Readings w/Katy Simmone-Privates & Webinars Also-Early Bird Discount-By Prepay

Tuesday, March 22, 2016 from 7:00 PM to 9:00 PM (EDT)
Event Details
https://soulevolutioncenter.com/ for free gifts & free readings!
For newbies, novices & advanced. Learn how to tap into your subconscious, intuition & psychic senses for important life guidance.
Also by Webinar/Skype/phone by private sessions, small or large groups if you can't make it. Click on below to learn more: https://soulevolutioncenter.com/classes-calendar/oracle-card-readings-basics-certification/ .
For the live event: Early Bird Discount:  $22 RSVP and prepay by evening before by 10:00pm.
$27 RSVP & prepay by RSVP deadline on day of event.
BONUS!! We will be integrating crystals and aromatherapy oils to enhance the quality of the readings.
Also practice giving card readings to others to  answer their life's questions. Even if you have taken this class before, this is a great way to get practice and receive current illuminating info for yourself
How Oracle Card & Tarot is Healing
By viewing and confronting the energies in the Oracle and Tarot cards, we can free ourselves from our compulsive, reactive, emotional and egotistical elements, so we can begin to take responsibility for our individual choices and realign with who we really are and our life purpose.
**We will learn specific spreads.**
This is a safe place for those interested in practicing their readings on others and/or themselves and for those who want to learn how to do card readings and for those who would like to receive  readings. For readers, who already have some knowledge on doing readings, this will be a great way to practice or hone your skills.  There will be a few extra card decks for those that need it.
A basic introduction to doing readings and your psychic senses will be done for those that are new to it.
If you would just like to receive practice card readings and are NOT a reader during the exercises, you are welcome as well to attend the class! Please RSVP and prepay as well.
We will be practicing on each other so please bring your life questions you would like answered.  Depending on the size of group, we may pair up. 
We will also discuss and review during the class any issues or challenges we had in giving the readings that surfaced.
There are no rights or wrongs here. It's all about connecting so that we can help others as well as ourselves on our life journey and ultimately connect with our higher self to access the information and knowledge within each and every one of us for our spiritual development as well.
On the day of class, please bring the following:
- Please bring your oracle, Angel &/or Tarot cards if you have it (not required).
- Please bring your water bottle & journal (optional).
- Please bring a warm sweater as the conference room may get chilly.
- Please allow yourself enough time to find the office for the start of the class.
The class will start promptly at the start time.
- Front doors to business complex are locked for security reasons.  They will be unlocked 5-10 minutes before the event.
Fee:  Prepay-required upon RSVP to hold your space-Nonrefundable (unless event is cancelled)  & nontransferable.
Please note RSVP deadline.
Because of  limited space available,  advance prepay is required to hold your space. Due to having a few people in the past who RSVP YES and don't show up, this policy has been implemented.
Thank you for your understanding in the Fee Policy.
Facilitator - Rev. Katy Simmone,author*speaker*workshop facilitator*Life Wisdom from Beyond * SoulEvolutionCenter. com * Host of the Soul Evolution Show on BlogTalkRadio * Direct Voice/Oracle and Tarot readings * BOOK ON WEBSITE CALENDAR
* Private Webinars/Phone/Skype & In-Office for Readings, Coaching & All Services
Speaker * Workshop Facilitator * Soul Evolution Coaching * Reiki Master/Reiki Teacher
Private, Small or Large Group Certifications and Workshops by Private Webinar/ Phone/Skype/In-office in the following:
* Channeling Basics
* Energetic Anatomy for Well Being-Chakras & Aura
* Intuition Basics/Psychic Development
* Oracle Card Readings Basics
* Out of Body Basics
* Reiki I, II, III Master/Teacher 
* Tarot Basics
* Other Custom Spiritual & Metaphysical Topics
Katy is founder of Soul Evolution Center.  Katy offers touchless remote Reiki Plus sessions with Reiki symbols for energization. Chakra alignment, vitalization & balancing & aura cleansing, sealing & protections are done.
Katy is also a speaker and available for speaking engagements on various metaphysical and spiritual topics.  For more information about her services, please email her at soulctr@yahoo.com. Please see her website  http://soulevolutioncenter.com/.
As she has been guided to do, she shares some of her psychic experiences and channelings from various beings of light and love on her Facebook page Soul Evolution Center and her blog, which is part of her website at  http://soulevolutioncenter.com/blog/. 
Please subscribe to her FREE email mailing list and receive a free gift.
To learn more about her, please see: http://soulevolutioncenter.com/about_katy/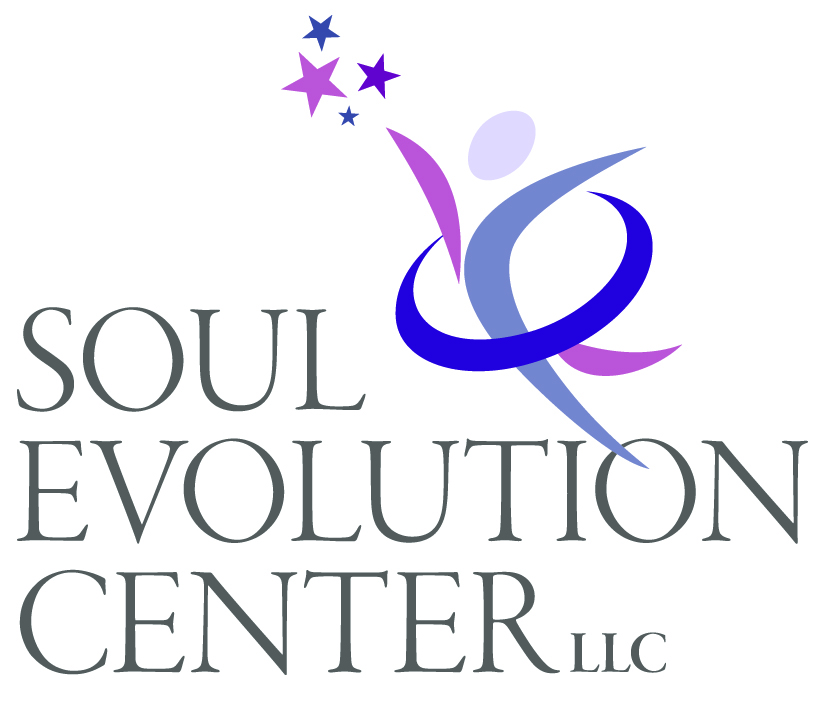 http://soulevolutioncenter.com/
Please like Soul Evolution Center on Facebook link below!
https://www.facebook.com/pages/Soul-Evolution-Center-LLC/586973971326995?ref=hl
             EVENT LOCATION (See https://soulevolutioncenter.com/contact/ for helpful photos and directions Please print out & bring with you as reference)
When & Where

Soul Evolution Center LLC

4400 North Federal Hwy
Boca Raton, FL


Tuesday, March 22, 2016 from 7:00 PM to 9:00 PM (EDT)
Add to my calendar
Organizer
http://soulevolutioncenter.com/
Evolve into Your Best Life!
For a life of joy, peace, love & abundance on all levels !
Life Wisdom from Beyond
 *Author of the free eBook "Aristotle's Teachings for the New Age, a Series of Channelings" download for free in many reading formats at
https://www.smashwords.com/books/view/575068

* Speaker * Host of the Soul Evolution Show on BlogTalkRadio *
Follow the Show and Download Prior Episodes 24/7 for Free 
* Workshop Facilitator  * Soul Evolution Coaching * Reiki Master/Reiki Teacher
Private, Small or Large Group Certifications by Phone/Skype/Computer in the following:
  Reiki I, II, III Master/Teacher 

  Intuition Basics/Psychic Development

 Tarot Basics

 Oracle Card Readings

 Other Custom Spiritual & Metaphysics Topics
Phone/Skype/email & in-office for all readings & services
** BOOK ON WEBSITE CALENDAR **
** Receive a free gift when you subscribe to the email list at http://eepurl.com/6-CcD. **
* Evolution Coaching - custom private or small group sessions
* Direct Voice,Tarot & Oracle Card Readings
* Remote Reiki Plus Energy Sessions for your Well Being 
 To stay updated on classes & certifications: 
Like Soul Evolution Center on Facebook
Join South Florida Spiritual Evolution meetup  
http://www.meetup.com/South-Florida-Spiritual-Evolution/ 
Katy Simmone, Advanced Channeler of Light Beings, Life Wisdom from Beyond
Click here to learn more about Katy