Learn of the Tantric Massage Practice -- Sensual Giving Of Breath n Touch~
Actions and Detail Panel
Learn of the Tantric Massage Practice -- Sensual Giving Of Breath n Touch~
Sun, December 11, 2016, 6:30 PM – 10:00 PM PST
Description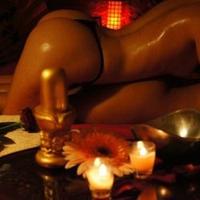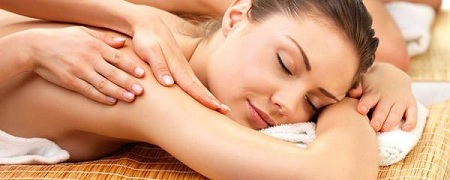 Art of Pleasure --

ONLY 21 SPOTS AVAILABLE!!
This event is limited... Get your tickets before they sell out~?! There were 23 people who attended the last erotic tantra event~ Touch One -- is an invitation to ask for what you truly desire n want, and feel safe to say yes to invitations to interact, and maybe experience something(or many things) you've never experienced before!? Join us to co-create a safe and Sacred Sensual space for the exploration to the edges of your desires~!!
If you desire a place to express, connect, explore, be yourself, open up, fulfill some fantasies & desires, play and be....
If you desire to feel free in your body, mind, just your skin, and spirit....
If you desire heartfelt and deep connections & good intentions with like minded souls....
If you desire to play all the way to your edges in a well-held, safe space....
If you are wanting to join us for ANY type of level 3-5 practices like these, Tantric Massage - Body to Body Sensual Oil Rub Massage - Sensual to Sexual Erotic Massage - Tantra Yoni & Lingam Massage - A Tantra OM or TOM session - Tantric Fellatio Lingam/Yoni session - then this would be the place for you to explore, express, and experience this at~!?
Be open to receiving 2 or 3 tantric body massages throughout the evening, and then giving them as well~!! Done safely with those who are present-- knowing & with the understanding it is to be an energy of love & respect to all-- So come explore & celebrate with us the sensual & sexual parts of your being, through the art of breath n touch~!!
Explore the freedom of choice, the freedom of expression, the freedom to honor-respect-adoration-cherishing another, the freedom of being an open & free sensual & sexual person, and the freedom of just being ~~ FREE!!
Details of the Eve:
• 6:30-7:00pm -- will be mingling & chatting together
• 7:00-7:10pm -- will be the Welcoming Circle of all present

• 7:15-7:30pm -- An introduction of the erotic practices
• 7:30-7:45pm -- guidelines of the evening to follow for a safe & comfortable environment
• 7:45-7:5opm -- Salute to Our Sensuality & Sexuality Beings and the vital life force within pleasure
• 7:55-8:1opm -- some fun erotic sensual exercises / teachings to start with together
• 8:15-9:15pm -- hands-on erotic body massage techniques on each other - clothes optional
• 9:1o-10:oopm- erotic cool down & closer of evening with together circle ---

We will have a welcome circle to create a safe, fun, erotic, playful and sacred environment, that everyone can all experience an amazing expansion during the evening.
Dress however will make you feel the most comfortable & erotic -- Clothing is optional at this event. Pajamas are great!! If you want to go sexy like wearing Lingerie, Robes, Garter Belts, Boxers, it's all welcome here!!! You can also wear loose fitting comfortable clothes if you'd just like to relax in, will be fine too!!

What to bring:
- Any Pillows, Blankets or Fuzzy stuff that would make your evening better
- Anything to enhance your Sensual Sexual Exp. (feathers, blindfolds, etc)
- Snacks , water etc.
WHEN:
Sunday Dec. 11th --
Doors open at 6:30pm - 10:00pm
Welcome Circle at 6:55pm
(nobody will be admitted after 7:00 PM)
Exchange cost:
Single Men / Women: $75 / $55 -- you will be paired with others, and women can participate to your comfort level~
Couples or Paired Partners: $95 /

Receive $25 discount if you pay before Dec. 9th 9:00pm-- or full cost after!
No Payment at the door will be taken, will also be at the extra $25 -- just would be best to pay before!!

Location Given Upon Registration & RSVP on Meet-up --
http://www.meetup.com/Art-of-Pleasure-Erotic-Tantra-Exp/

PRE-REGISTRATION ON EVENTBRITE IS REQUIRED -- Registration is OPEN for Couples & Paired Partners~
In this evenings workshop we will be learning:
*Communication
*Deepen Intimacy
*Explore safe and loving touches of intimacy~
*Embrace Your Sensuality & Sexuality Together as Partners
*Learn the art of Tantric Touch & Massage to pleasure your partner
*Honoring Your Godliness/Goddess the Shakti/Shiva
*Connecting heart and soul throughout the whole massage
*Bask in your pleasure, and the pleasure of
*Open to more love & bliss & oneness
*Being given fully to the moment
*Opening to sound and breath
*Learning the Sacred Art of Tantric Massage
*Play, have fun, giggle with your giver
*An opportunity to build trust, compassion, intimacy, community~
*Open to greater depths of awareness and embodiment~
*Bring relational patterns into balance with a partner to reflect and mirror your presence, communication, openness~
*Cultivate beautiful, inspiring rituals and massage techniques to share with a partner or lover~
Leaving expectation at the door, be open to the endless possibilities?! This will be a lev.3 in playfulness! So bring an open heart, a desire to learn, and a passion for life!! Come express yourself in a safe sacred environment that encourages freedom of expression in your pleasure and in your TOTAL BLISS!!!

We are all but waves - so let us wave together in the cosmic waves - an ocean of blissful waving sensations locked in an eternal embrace!! In the Unboundness of Joy, Respect, Peace, Warmth, and Love ~ Your Sexual Energy will be explored to it's limits ~ Pleasures , Fantasies , Desires of your whole being! Come play in your pleasure and bliss!!!
There are no strangers here, only friends you haven't yet met!?
--William Butler Yeats

We are excited to experience this Blissful erotic experience & connection with you!!!
Come Join Us -- For The Ultimate In Pleasure!! We hope you can make it~
Cheers -- Namaste`
The Organizers of -- T.A.O.
If you have any questions about this event, please either make a comment down below or private message me!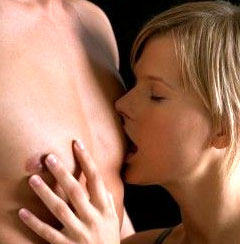 We Love experiencing all of you and ask that you NOT bring any drugs or alcohol as we want everybody to be completely conscious during the gathering!
Refunds policy if:
the Meetup is cancelled
the Meetup is rescheduled
Additional notes: There will be no refunds, payment will carry over to the next event ~ Also, if you can't make it and had to miss the event, but already paid. We will also carry that over to the next one too!
Date and Time
Location
A private erotic evening of excitment
Must Rsvp & Pre-register to attend~ Private location given after payment is made!
20 L.
Venice, CA 90091